TACOS 4 LIFE
Eat Tacos and Give Life to a Hungry Child.
photos © ATOD Magazine by Tram Tran
[dropcap letter="T"]acos 4 Life Grill is a mission-oriented fast-casual taco restaurant, opened in Concord, North Carolina. This is the first Tacos 4 Life location in the state and their 11th overall location. The restaurant is known for tacos, rice bowls, salads, quesadillas and nachos. We were so excited to be invited to experience this family friendly eatery with killer tacos and even more phenomenal mission.
Tacos 4 Life is so excited to be coming to North Carolina," said co-founder Austin Samuelson. "It's our hope that as you come in to eat awesome tacos, you'll experience the difference you can make in our world. When you buy a taco, rice bowl, salad, quesadilla or nachos, you're providing a meal to a child in need.
Additionally, for every item purchased, the company donates 22 cents to Feed My Starving Children, a nonprofit organization committed to ending childhood hunger. "Each restaurant provides about 1,000 meals a day to kids in need," said Austin Samuelson, co-founder of Tacos 4 Life, the mission being that Tacos 4 Life can help solve the world's most transparent problem.
Meal for Meal: When you buy 1 meal, 1 meal is donated!
2940 Derita Rd, Suite 40 | Concord, North Carolina 28027 | (833) 838-2267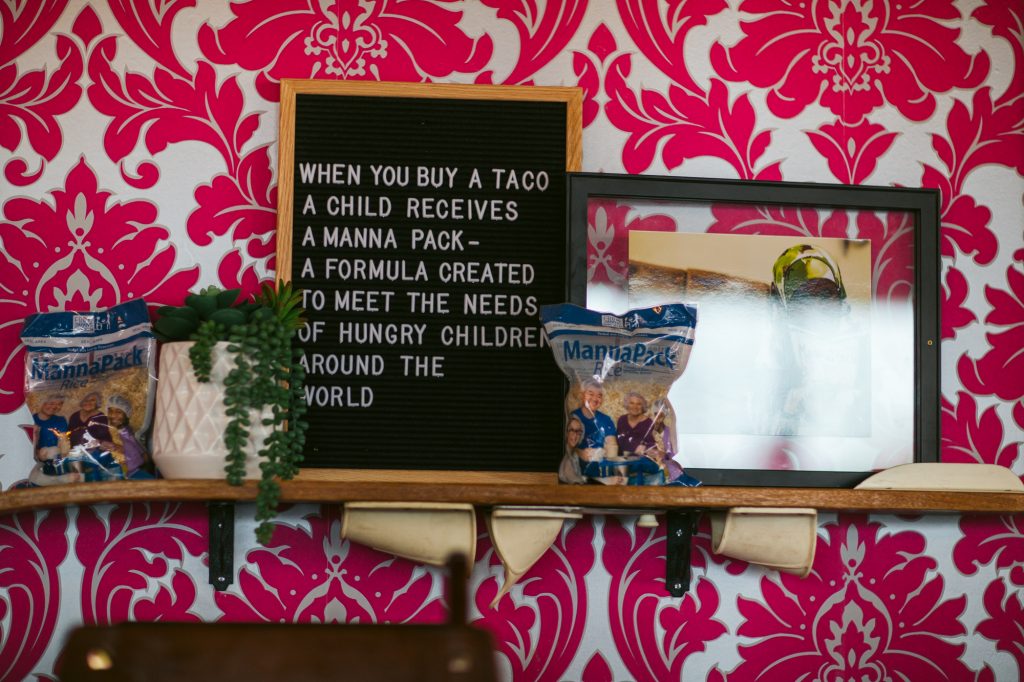 "I'm driven knowing that the more Tacos 4 Life thrives, the more nutritious meals will be provided for children worldwide," said franchisee Chip Ladigo. "And I'm confident people will appreciate that Tacos 4 Life is dedicated to more than making delicious tacos and that they can eat locally, while making a global impact."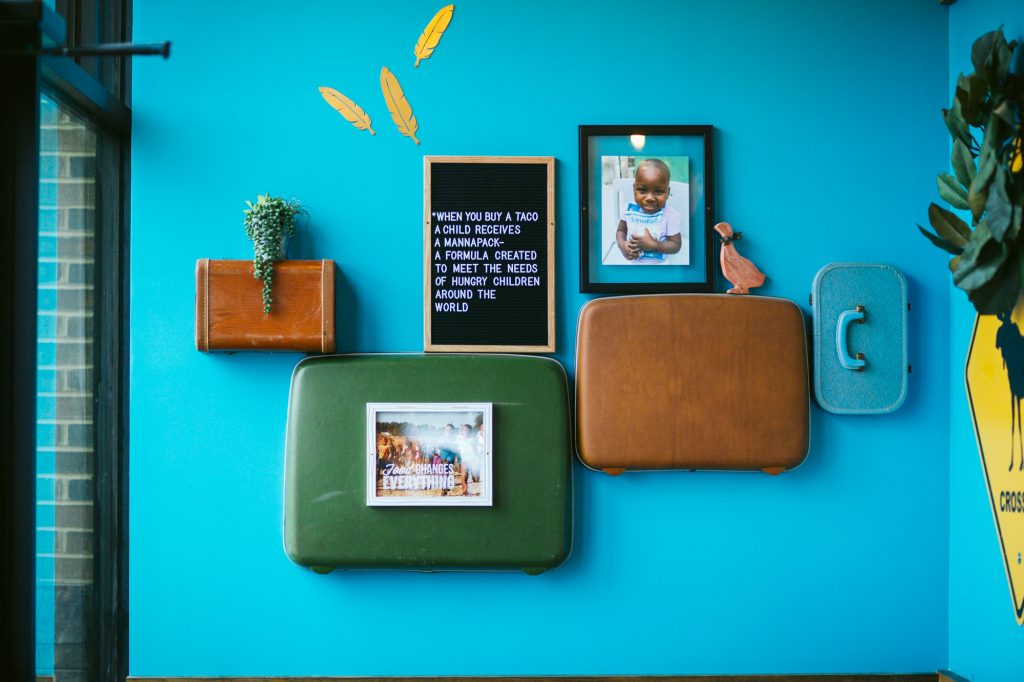 HUNGER IS THE WORLD'S GREATEST SOLVABLEPROBLEM
Tacos 4 Life and our customers have the exciting opportunity to help end childhood hunger around the world. The strategy is simple – Tacos4Life will donate the funds necessary to Feed My Starving Children to purchase one meal for every meal sold in the restaurant. Childhood starvation and malnutrition is a devastating problem, claiming more than 6200 children's lives a day around the world. This has to be stopped and we believe we can help save lives through the meal4meal program. For every taco, quesadilla, salad or rice bowl sold, 0.22 is donated to FMSC. They have produced a scientifically developed rice pack designed to meet the needs of severely malnourished children in over 60 countries. They have consistently received the highest grades awarded for accountability and transparency. 92 percent of donations are spent on feeding programs. Tacos 4 Life works with organizations in countries like Honduras, Haiti, Belize, Dominican Republic, and Swaziland where the FMSC meals are used to help feed children in need. Many of the children there face economic and health challenges. The food is used as a foundation to provide medical care, education, and skills training. We have seen the life changing impact the food has made first hand and the hope each meal provides. Together we can continue to provide sustainable change to children around the world through food!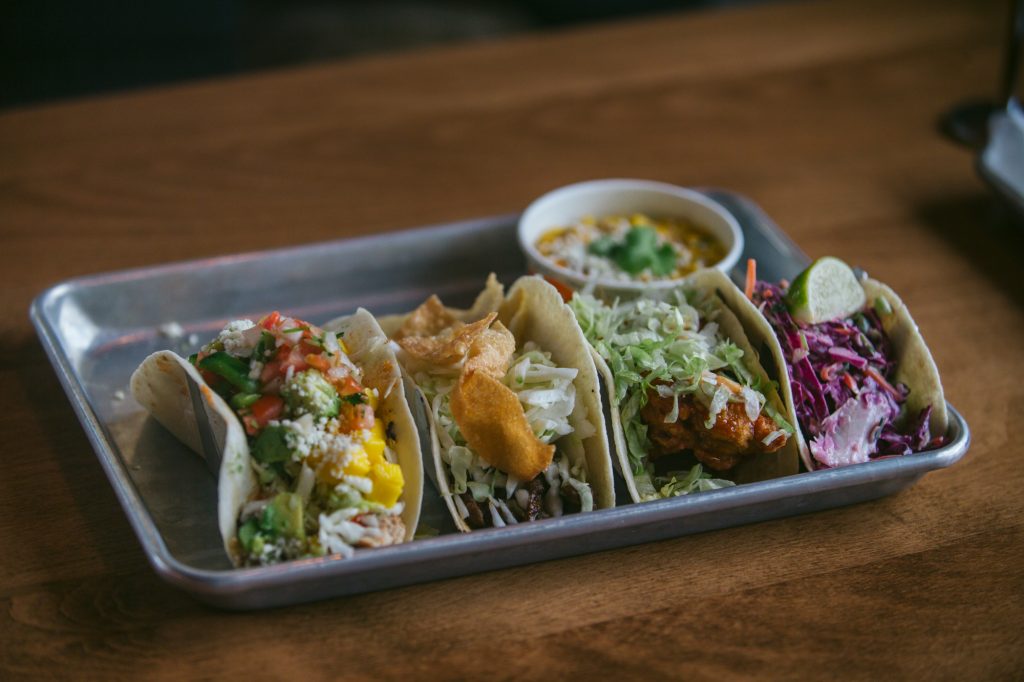 TACOS
chicken
marinated in cilantro, spices, and citrus

beef
ground beef simmered in our house seasonings
steak
marinated flank steak rubbed with house herbs and spices and grilled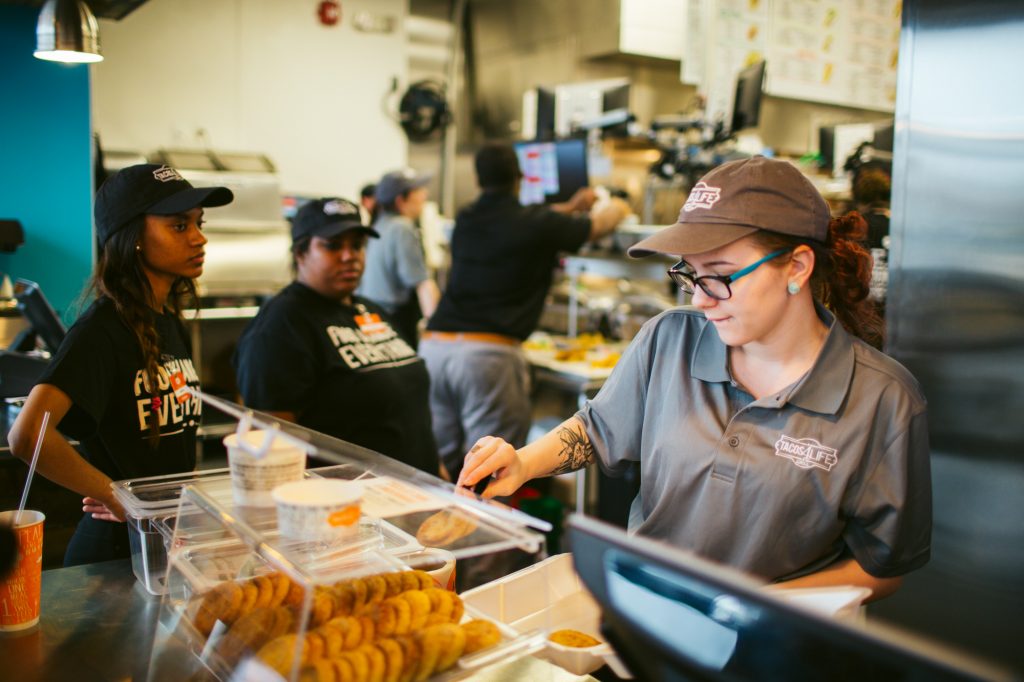 pork
seafood
veggies
substitute house tofu on any taco, quesadilla, or nachos