FIDM and Genera+ion come together to present a pop-up installation, the Un-Fashion Show in celebration of inclusion and self-expression
Fashion has long since been a reflection of the creative spirit. It has acted as a means in which we each express who we are, how edgy or confined we choose to be, but most importantly, it becomes part of our entire identity—especially when we're in high school. Costume designer Shirley Kurata couldn't agree more. Together Kurata and Los Angeles' FIDM have come together to present a pop-up installation that will tell the stories of the characters brought to life in HBO Max's newest original series, Genera+ion.
Genera+ion highlights the importance of creativity, authenticity, and self-expression," said Pia Chaozon Barlow, SVP Originals Marketing, HBO Max.
"We're proud to present the Un-Fashion Showcase with those themes in mind and we can't wait to unveil the impressive final designs helmed by the next generation of fashion designers—FIDM's talented students and alumni— with Shirley's guidance, with Genera+ion's fans."
[columns_row width="half"] [column]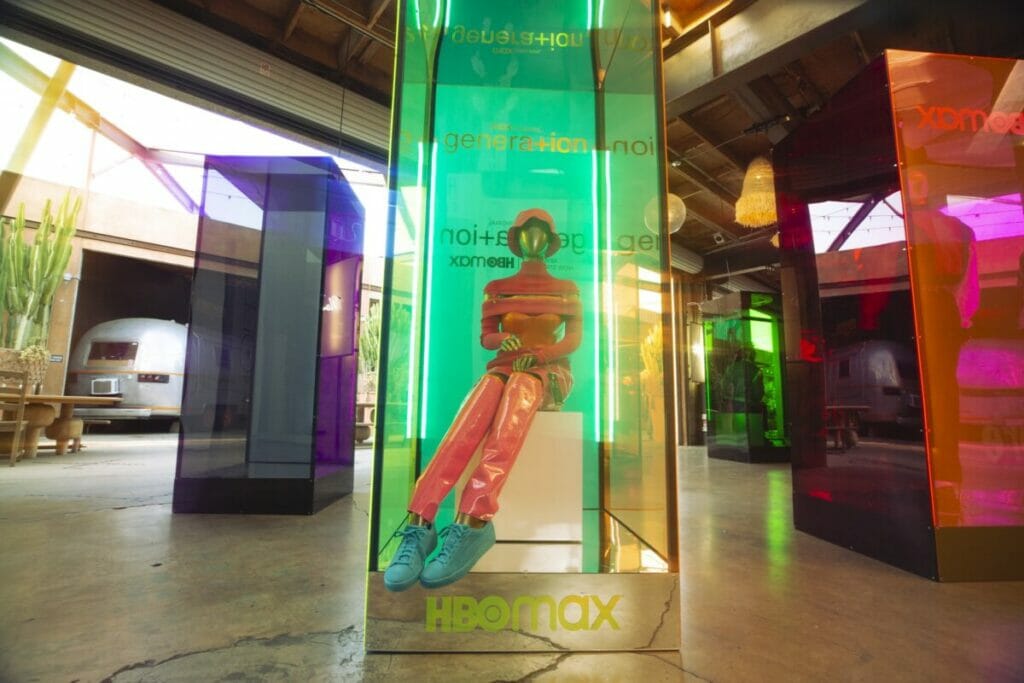 [/column] [column]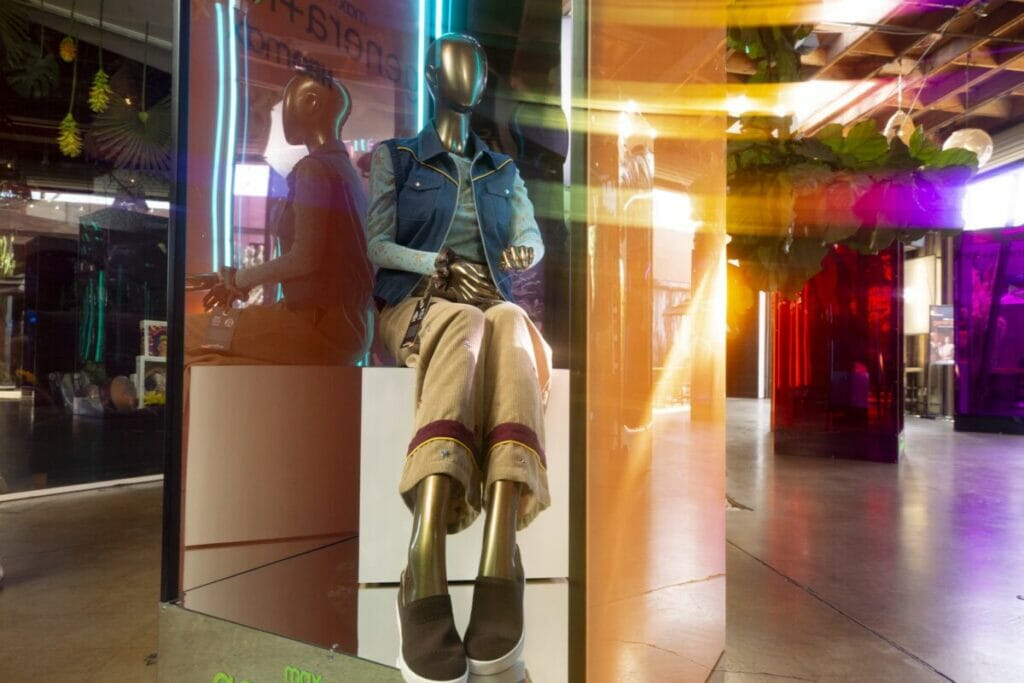 [/column] [/columns_row]
The show is a dark and playful dramedy about exploring modern sexuality, life, love and the family dynamic in a conservative community as seen through the eyes of a group of diverse high school students played by Nathanya Alexander, Chloe East, Nava Mau, Lukita Maxwell, Haley Sanchez, Uly Schlesinger, Nathan Stewart-Jarrett and Chase Sui Wonders also featuring Justice Smith and Martha Plimpton.
HBO Max is proud to announce the Genera+ion Un-Fashion Showcase, a two-week long pop-up installation from April 2 -12, 2021 at The LAB in Orange County, California. The installation will also be made available through NYLON's Looks of a Genera+ion digital content hub. The installation will be open to the public and compliant with all local, county, state, and federal COVID recommendations and requirements.
[columns_row width="half"] [column]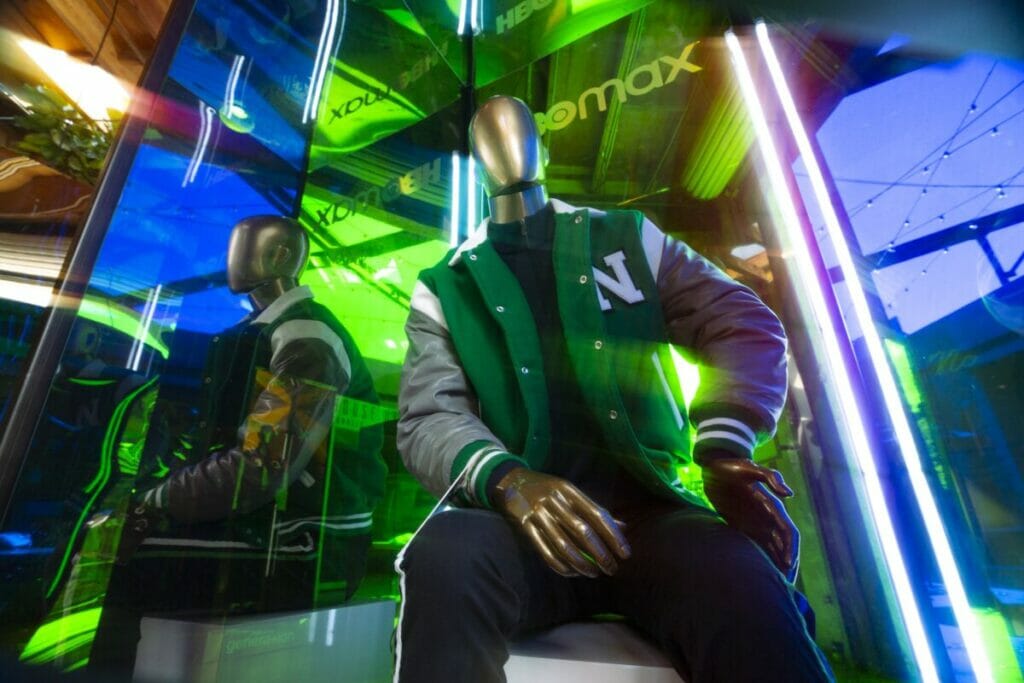 [/column] [column]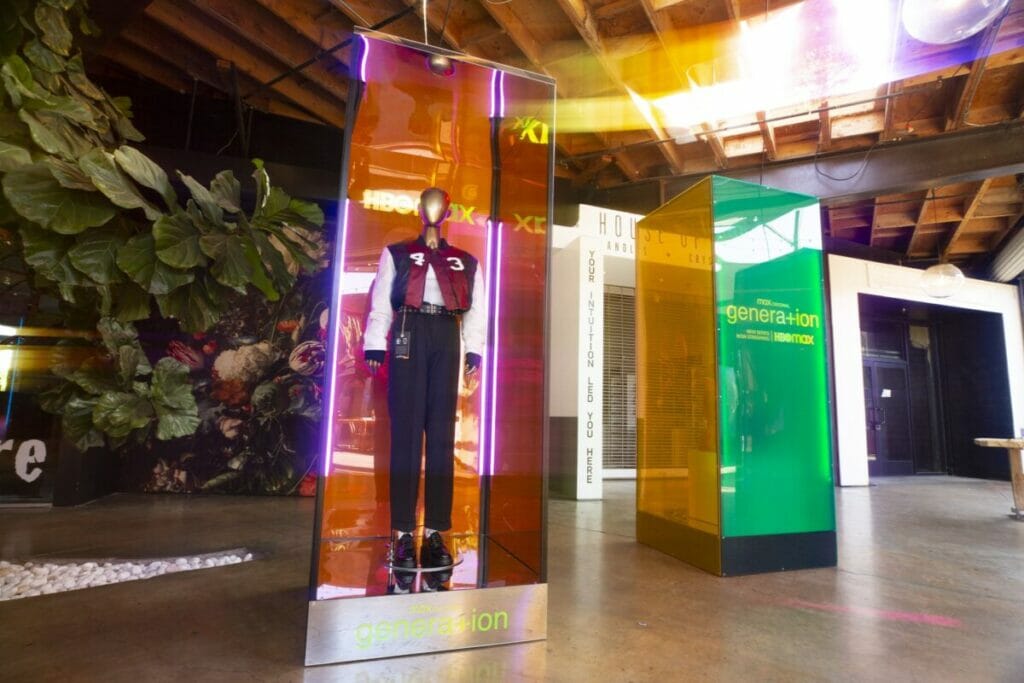 [/column] [/columns_row]
The Looks of a Genera+ion digital lookbook will be available on media partner Nylon's website and social channels. This interactive content hub will provide an in-depth look at the Un-Fashion Showcase where fans can see the looks as captured by rising photographer Myles Loftin, read about each designer, and explore the world of Genera+ion through NYLON's website and social channels.
NYLON and its culturally obsessed audience has long been at the forefront of what's next in fashion and entertainment," said Alyssa Vingan, Editor in Chief, NYLON.
"We are excited to be partnering with HBO Max and FIDM to help empower the next generation of creatives and thinkers and to champion their work with our like-minded readership."
The series'  independent producer, Ben Barnz is known for finding the rare character-driven material that doesn't shy away from literary prowess.  One of our favorite projects of his is the film, "Cake". He frequently collaborates with his husband, filmmaker Daniel Barnz who is the writer, director and executive producer of the series. Together they formed We're Not Brothers Productions, named because everyone who doesn't know them assumes they must be brothers. They are not. The show is inspired by a conversation he had with their daughter Zelda where she told him stories about Sexuality and Gender Alliance at her school. We should all listen more to our kids …
About The Installation
HBO Max partnered with premier fashion school FIDM and Genera+ion Costume Designer Shirley Kurata to select up-and-coming student and alumni designers to create custom-made fashion looks inspired by each of the central characters on the show. The Un-Fashion Showcase will be designed by New York-based artist Mason Webb and captured by rising photographer Myles Loftin.
Drawing inspiration from fashion as a vehicle for self-expression, FIDM identified sixteen up-and-coming student and alumni designers and invited them to participate in the showcase. Each designer was paired with one of the eight central characters from Genera+ion and briefed by Kurata on her vision and creative inspiration. Designers then went through two rounds of feedback and review, and Kurata selected one final look per character to go into production.
[columns_row width="half"] [column]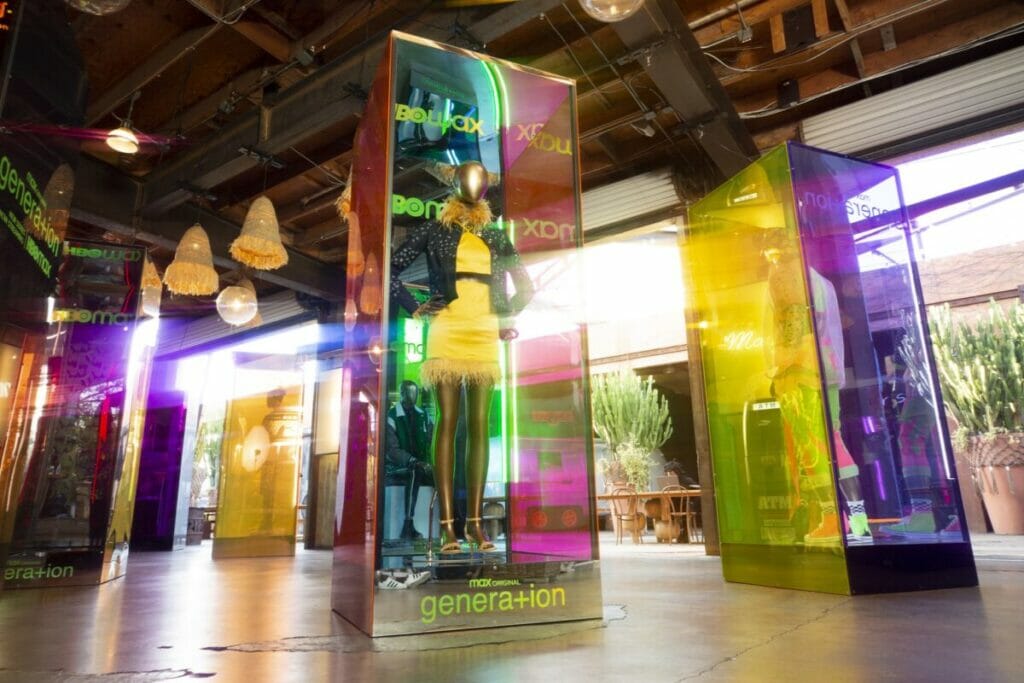 [/column] [column]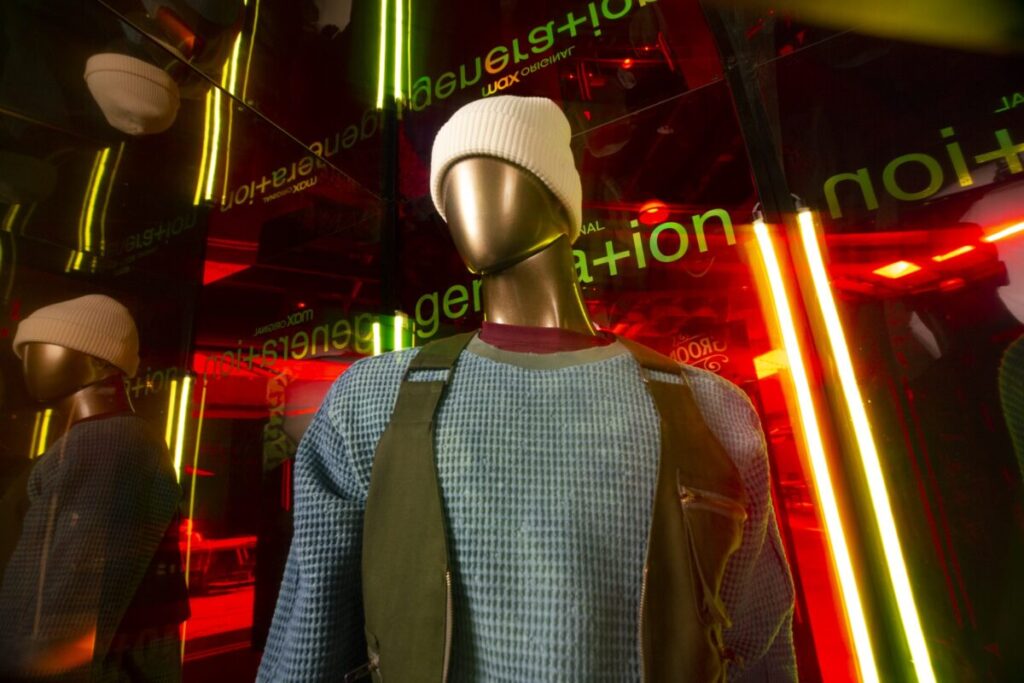 [/column] [/columns_row]
The winning designers include Ally Dechant, Sofia Elin, Esther Gaor, Robin Giles, Faith Ibrahim, Xander Shephard, Tiara Slater, and Reanne Wang.
Much like the characters of Genera+tion, FIDM alumni are redefining the role of future fashion," said Amanda Starling, Special Projects Chair, Fashion Institute of Design & Merchandising. "Inclusion, self-expression, and ethical responsibility drive these designers to pursue their authentic and creative vision."
New York-based artist Mason Webb will physically design the installation and photographer Myles Loftin will capture photography and video content. Webb will create a series of reflective columns using two-way tinted glass. Mannequins sporting the eight winning looks will be placed inside of the columns while others will be left open, allowing fans to create and capture their own photo moments. Loftin, who was recently named to Forbes' "30 under 30" class of 2020 for Art & Style, will shoot images and video content from the installation for a digital lookbook titled "Looks of a Genera+ion."
About FIDM
FIDM (Fashion Institute of Design & Merchandising) is an internationally recognized college with over 70,000 graduates. A private institute for specialized professional education, FIDM is accredited by the Western Association of Schools and Colleges Senior College & University Commission (WSCUC) and the National Association of Schools of Art and Design (NASAD). FIDM offers degrees in 32 disciplines, including a Master of Business Administration (MBA).
The college is headquartered in downtown Los Angeles, California. FIDM has filmed extensively with the television show, Project Runway and other shows include: Project Runway: Under the Gunn, as well as Design School, an original series on HGTV featuring FIDM Interior Design students. FIDM was frequently featured on MTV's The Hills, starring FIDM student, Lauren Conrad.
About The LAB
The LAB, which is an acronym for Little American Business, was born over 25 years ago as an escape from suburban retail monotony. Formerly a night-vision goggle factory, the Anti-Mall has since embraced a vibrant community of lovers of art, music, fashion and hip cuisine. Creativity and connection are the foundation of The LAB and the indoor-outdoor space is brimming with purposeful boutiques, local and international dining, and personal wellness services. In addition to art installations featuring local artists and innovative ideas, The LAB hosts an array of creator focused events like maker's marts, open-mic nights and community art projects. The LAB recently celebrated over 25 years of Anti-Mallism and is looking ahead to the next 25!
About NYLON
Founded in 1999, NYLON is a leading cultural destination for young adults. Acquired by Bustle Digital Group in 2019, NYLON lives at the intersection of fashion, entertainment, and music, empowering the next generation of style-seekers, emerging voices, and underground talent. NYLON is headquartered in New York City.
Resources
As members of the Leadership Council of the Resistance Squad, LA LGBT Center's Rapid Response Policy Team, we here at ATOD are advocates of gender and racial equality and activists for compassionate legislation and policy reform. It's critical that people know there are resources they can utilize should they need them. And while we work to unite the world and end divisive tactics on all fronts, the organizations below are there for you. As are we.