Discovering 5 food and wellness products that are game changers in our everyday lives
[dropcap letter="L"]ooking for something new? We get pitches from thousands of brands every year but not every one fits our criteria, so when we do find a those standouts and goodies, we love to share them with you. Each of the products below fit into both the food and wellness categories, and they are ones we have tried ourselves.
And more importantly, we believe in them. We are big foodies and fans of knowing as much as you can about what food products you put into your bodies, as well as focusing on all aspects of wellness. In our years of having this magazine and being able to talk directly to our readers (that's YOU … and we adore you), we are transparent in that we write about what we love, what we champion, what we use or have used, and our hope is you will discover new products that make your lives a little more colorful, a bit more healthy, more eco conscious, and more connected.
The definition of wellness is the state of being in good health, especially as an actively pursued goal. The list below focuses more on what you put in and put on your body, because we want you at your best.

Califia Farms
The first time I had Califia Farms was when I was traveling and stopped at Alta Bakery in Monterey for some coffee, breakfast and writing inspiration. The barista at the coffee bar asked me what kind of milk I wanted and I had been using regular oat milk so I asked, but then hesitated because I had no clue if would have a good consistency in a cappuccino. That's when she introduced me to Califia Farms Oat Milk Barista Blend.
It may not sound like anything crazy cool to some of you, but for those of us who limit our dairy intake, Califia's entire Barista product line is by far one of our staples now at home. The line consists of all natural blends: Hemp, Oat, Almond (sweetened or unsweetened), Mushroom Oat. The benefits of drinking are that they are plant and nut based, and calories range from 35-130, are full of flavor, and they taste phenomenal.
Once my cappuccino arrived at my table, I was elated. This would become my new favorite creamer for coffees and teas. And while it's not related,  it was at this cafe, sipping those delicious oat milk cappuccinos where I finished writing the pilot of my TV Series, so I may actually have to thank Califia Farms for much needed inspiration! Some of the things to note about all of their product line:
Perfect for steaming, recreating favorite coffee drinks at home or enjoying by itself.
Shelf-stable oat milk great for pantry stocking.
Made with no added sweeteners, gums, or stabilizers and nut and allergen free.
#1 selling oat milk on Amazon.
Available online at Amazon, Fresh Direct and Thrive Market (a subscription-based online grocery store we are proud members of!) and at Whole Foods.
[button content="CALIFIA FARMS" color="black" text="white" url="https://www.califiafarms.com" openin="_self"]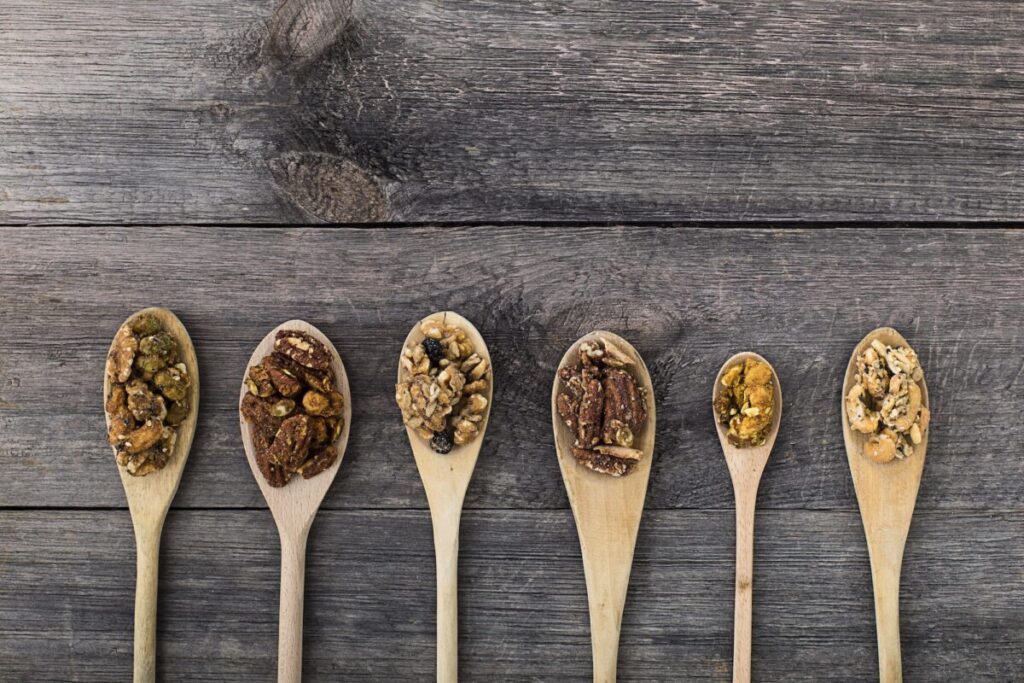 Nature's Heart
Packed with superfoods and no added sugar, Nature's Heart plant based snack mix is a crunchy, better-for-you snack perfect for fueling workouts and recovering after. This plant based granola has every ingredient and flavor range you can ask for, and the taste is exceptional.
The story behind the brand comes from three brothers from Ecuador, David, Raul, and Daniel who were taught as children to appreciate Mother Earth, their home, and the cultural roots that originated in the Andes mountains. Inspired to nurture people through a healthy lifestyle, they created a line of superfood snacks that everyone in the family can enjoy. Working directly with farming families in the Andres, this uniquely made product line appeals to every tastebud from savory to spicy, to delicate and sweet.
The first time we tried it, we had the Blue Lemon Chai Crunch. Now it's a regular breakfast must with nonfat greek yogurt and honeycomb. Aside from eating Nature Heart's superfood "granola" every day, the brothers give back in so many ways, including offering the farmers in the Andes sustainable income.
We partner with hundreds of small farmers in Ecuador and Colombia who sell us their fresh goldenberries in return for a regular and sustainable second income."
We're big supporters of brands that do more and Nature's Heart makes a major social impact in the lives of farming families in Central and South America. This is a product you can feel good about buying, and the $5.99 per package price makes this an affordable and conscious purchase. All products are keto, gluten free, vegan, low carb, and paleo friendly as well as being ethically sourced. True to its namesake, Nature's Heart is a product made from a lot of love. 
[button content="NATURE'S HEART" color="black" text="white" url="https://www.amazon.com/Natures-Heart-Healthy-Ethically-Blueberry/dp/B08Z9X6D6J/" openin="_self"]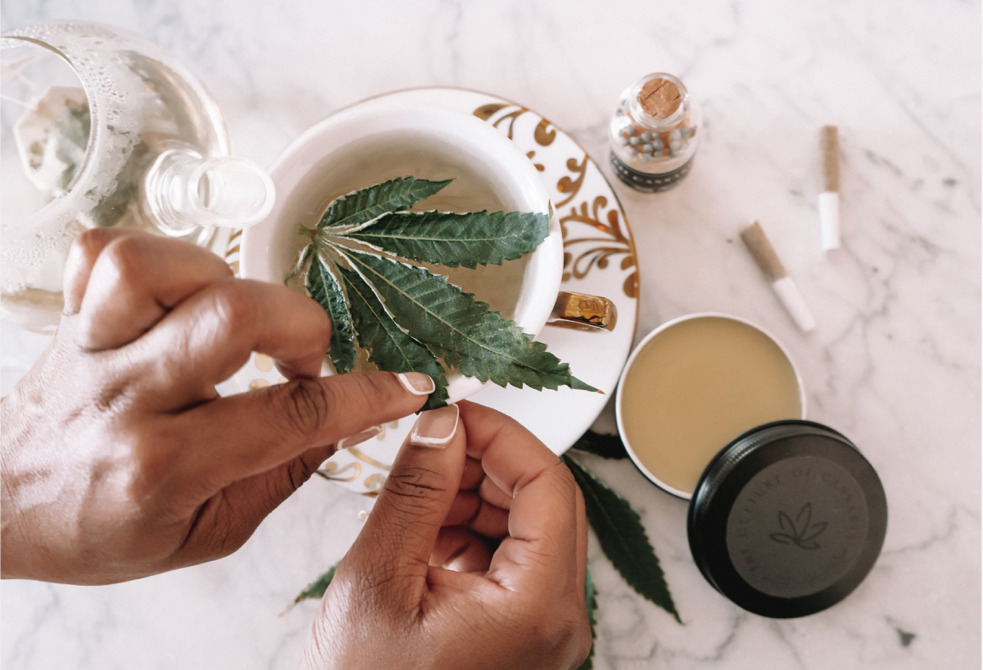 Just Cannabis
Finding a cannabis topical that not only works beautifully but has a pleasant smell without the oily residue is trickier than it seems. Just Cannabis is the solution. In the cannabis space, women nor diversity are well represented (yet), so when a savvy, successful, female-founded Black-owned business comes on our radar, count us in. This month we had the pleasure of talking with Riqua Hailes, founder of the female-owned cannabis lifestyle and events brand, Just Cannabis and when she sent us product samples of her salve, candle and matches? We fell in love … and we fell hard.
Just Cannabis salve smells of lavender (instead of Bengay!), it is moisturizing, and it doesn't have the lingering oily residue so many cannabis topical salves have. We are big fans of Hailes and not just what she's created, but what she stands for.
The awesome thing about Just Cannabis is I have a passion for the product and the industry. The challenges are the policies that are ever-changing. Just Cannabis is a Black-owned brand built on the education, resources, and funding by Black people. Once people of color are at the table, we can start to change the narrative and Just Cannabis will be at the forefront of that change.
Hailes is one of the only female BIPOC-owned and operated executives in the cannabis space, and her expansion into cannabis was motivated by two personal connections: seeing how cannabis helped her mother cope with cancer and witnessing how social injustice for non-violent cannabis crimes disproportionately impacts BIPOC. Her goal is to amplify more BIPOC voices as a minority-owned cannabis brand, and change the stereotypes far too often associated with people of color and cannabis.
[button content="JUST CANNABIS" color="black" text="white" url="https://justcannabis.com" openin="_self"]

PROSE
Prose Hair products are self described as a new standard in beauty. Their website states that is is: Mass haircare is designed for "the masses" with a few narrow products intended for as many people as possible. Your results may vary, but your options stay the same. Custom haircare is designed for the individual with products that are literally made different for everyone, continually improving and evolving with you over time. and they believe that everyone deserves extraordinary care and that making things custom is the only way to give everyone their best individual results.
[columns_row width="third"] [column]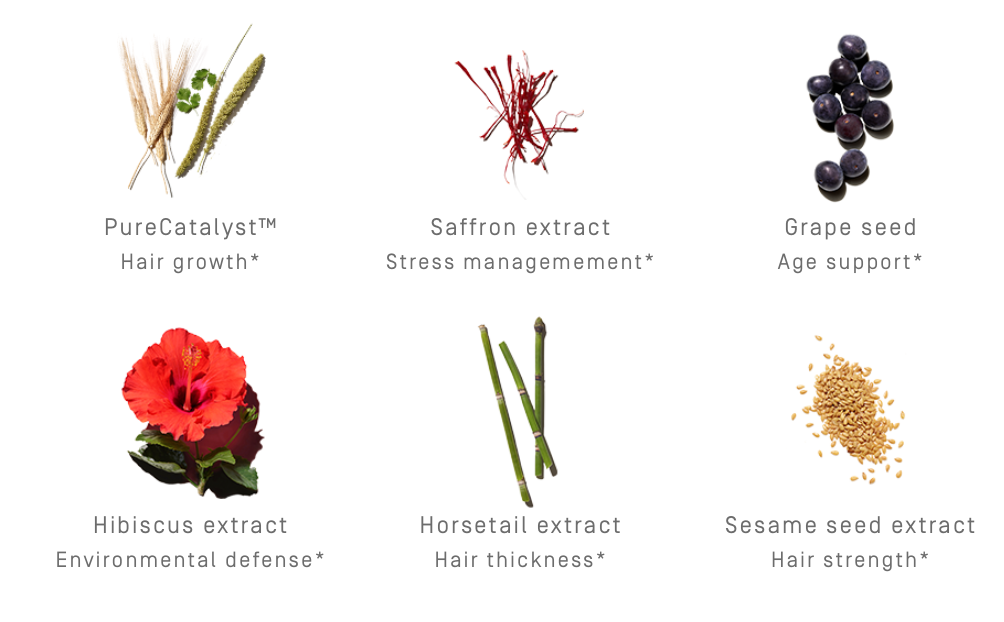 [/column] [column]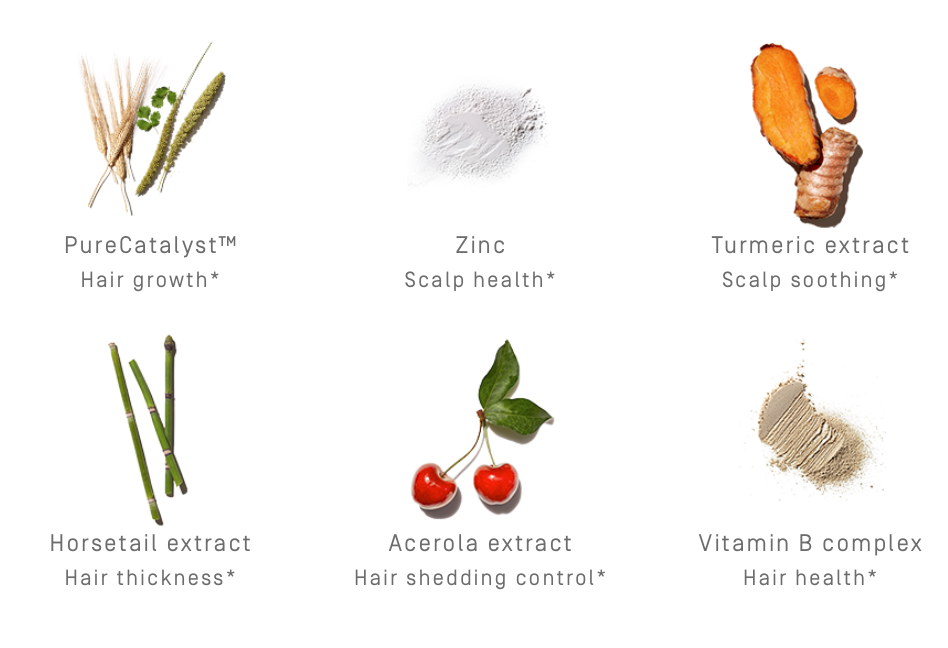 [/column] [column]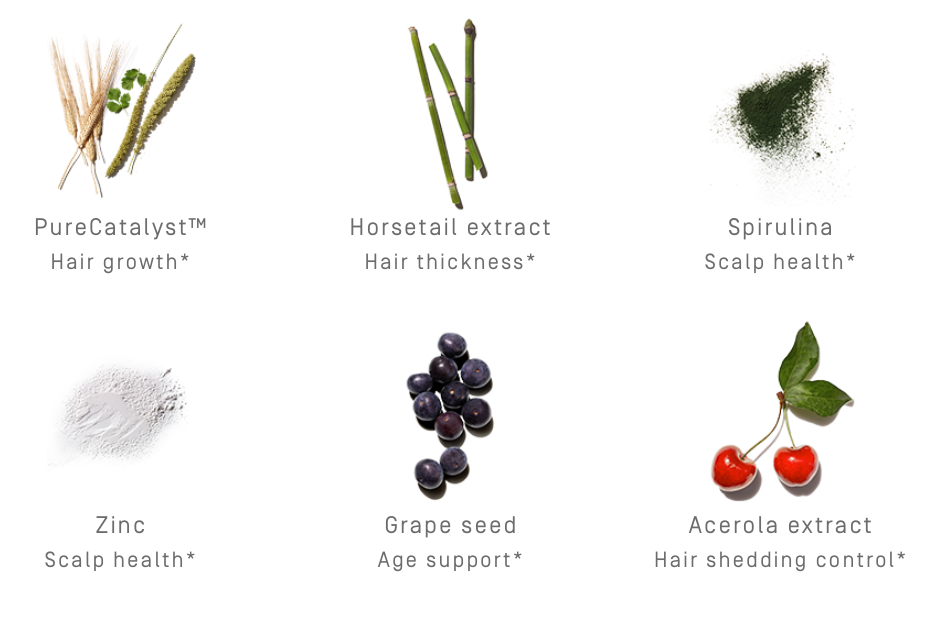 [/column] [/columns_row]
You might have seen the brand scroll across your social media feeds with fabulous ads and big claims, and we're here to tell you: THEY'RE TRUE. Something about working with your personal hair from the inside out makes a lot more sense than glopping on a ton of magical hair products that cost a fortune. When I first did the Prose questionnaire, I honestly thought it would be a bunch of lame questions that ended up giving everyone the same exact formula masked as "personalized", but turns out they get pretty deep and really do cater your hair prescription (for lack of a better word) … to you. I ordered by first month and am onto my second and I can attest to the power of nature—and Prose. My hair has less breakage (however subtle) and my natural curls are a lot happier. I can't wait to see how much my hair improves by month 3!
[button content="PROSE" color="black" text="white" url="https://prose.com/about" openin="_self"]

BODYGYM
The pandemic has most definitely shifted all of our focus to our health and in turn, our fitness. Like most, I was a frequenter at the gym but had already started transitioning to workout apps and more outdoor activity because I was—simply put—over it. The gym stopped appealing to me prior to COVID, and I opted to spend more time outdoors until I could steadily afford the equipment I really wanted to have on hand … at home. And eventually our garage became our gym, and in it we have a bench press and full body gym, free weights, an elliptical, and yes, a Peloton. But this past month I was introduced to a brand new home "gym" and fitness tool called BODYGYM, created by Former NBA athlete Doug Terry now run by his son, Jordan Terry.
By thinking through how we can make fitness simple, we developed a product so easy to use and so convenient that people everywhere can maintain a higher level of consistency incorporating exercise into their lives.
There are a plethora of benefits to using resistance training, but the core benefit of resistance training is the ability to shorten the band you are using to increase the resistance of your workout. Their system allows a user to get on-demand Dynamic Resistance by simply rolling the bar and shortening the band, making each and every workout more challenging. With Dynamic Resistance there is no changing out weights in the middle of a workout, just a simple turn of the wrist gives you added resistance from as littles as 5lbs up to 80+lbs. (Resistance depends on level of resistance band being used.)
That said, I now keep this in my home office where I take sporadic breaks throughout the day to get in a little resistance training in addition to my other workouts. I can't stress enough how easy this is to use, and how challenging it is in terms of building strength and flexibility. I keep it snug under my couch and pull it out every time I need to let off some steam (which is often!). This is one of the best workouts you'll get for around $100.
[button content="BODYGYM" color="black" text="white" url="https://bodygym.com" openin="_self"]
So there you have it! Five new food and wellness products to try out. We hope you love them as much as we do, and remember to support BIPOC and LGBTQ businesses every chance you can.
[separator type="thin"]

Coriander Spice Babka
Created by Chef Erin Kanagy-Loux via Vnlla Extract Co.
Brioche Dough
Ingredients
1 tsp (3g) Active Dry Yeast
1/2 cup + 1 tbsp (100g) Milk
2 (100g) Eggs
1 tsp (4g) vnlla Vanilla Extract + Spice
1/4 tsp (1g) vnlla Pure Vanilla Extract
1 cup (125g) All Purpose Flour
1 cup (125g) Bread Flour
1 1/2 tsp (7g) Fine Sea Salt
1 stick (113g) Butter, Unsalted, Cubed
3 1/2 tbsp (42g) Sugar
Coriander Spice Filling Ingredients
1/2 stick (57g) Butter, Unsalted, Room Temp
1 tsp (7g) Honey
1/4 cup (50g) Dark Brown Sugar
1 1/2 tsp (3g) Ground Coriander
3/4 tsp (2g) Cocoa Powder
1/4 tsp (1g) Fine Sea Salt
3/4 tsp (3g) vnlla Vanilla Extract + Spice
Babka Glaze Ingredients
10 tbsp (125g) Sugar
1/2 cup (100g) Water
1 tbsp (20g) Honey
Brioche Dough Instruction
Warm milk to 90- 95*F. Whisk in yeast and let bloom for 5 minutes.
Pour milk mixture into the bottom of the mixing bowl.
Then add the eggs along with the vnlla Vanilla Extract + Spice and vnlla Pure Vanilla Extract, the flours and salt.
Using a dough hook, mix on speed one to combine until a dough is formed.
Turn speed up to medium and mix the dough for 2-4 minutes.
The dough is "done" mixing once the dough passes the "window pane" test. To check if the dough passes this test, take a quarter sized piece of dough out and gently stretch the center out as thin as you can before it tears. The dough should be thin as tissue paper or thinner prior to ripping.You should be able to see through the dough.
Toss the cubed butter with the sugar.
After the dough passes the window pane test, on medium speed gradually add a few cubes of butter sugar mixture into dough. Before adding in more of the butter sugar mixture, make sure that everything has been fully mixed into the dough.
Once all the butter sugar mixture has been added and the dough is homogenous, cover with plastic wrap and let rise at room temp (+/- 80*F) for 45 minutes.
Place dough in an oiled or sprayed container (big enough to accommodate dough doubling in size) and refrigerate overnight.
Coriander Spice Filling Instruction
Place all ingredients in a mixer bowl and using a paddle attachment, cream until light and fluffy.
Babka Glaze Instruction
Bring to a boil and cook for 2 minutes.
Babka Assembly Instruction
Spray with cooking spray and line a loaf pan with parchment paper.
Pre-heat oven to 325°F.
While the dough is cold, roll it out to 10" tall by 9" wide.
Evenly spread filling over dough except for a 1" strip along the bottom.
With a little bit of water, dampen the 1" strip of dough.
Roll the dough towards you like a cinnamon roll and pinch the seam closed.
Using a sharp knife, cut down the center of the rolled dough widthways (9").
Carefully separate the halves and twist them over each other ("braid"). Then gently place it into the loaf pan.
Cover with plastic wrap and let the dough proof in an ambiently warm place. The dough should look like it has doubled in size and should indent when poked with a floured finger.
Brush dough with egg wash and bake until the internal temperature reads 185° or higher.
Let the loaf cool for 8-10 minutes then gently unmold from the pan and remove parchment paper and place on a wire cooling rack.
Brush with the cooled glaze.