Los Angeles is home to a new CBD skin care start-up called BLUNT
A market analysis published on grandviewresearch.com revealed that the global skin-care products market size was valued at 134.8 billion in 2018 and is projected to expand at a compound annual growth rate (CAGR) of 4.4 percent from 2019 to 2025. The ever-expanding global cosmetics industry is steadily growing, and the demand for skin-care products continues to soar. In the skin care segment, the research showed, face creams held the largest share of the market in 2018 and are forecasted to continue to dominate.
The research predicted that high demand for skin-brightening face creams, which reduce acne scars, freckles, age spots, and discoloration, will boost market growth in the coming years. As companies adapt, get better, use more natural ingredients, and expand their reach into the CBD skin-care markets, it seems now is one of the best times to be at the forefront of a pivotal market.
In the sea of products and brands trying to push the skin-care game forward, Los Angeles–based Blunt Skincare is making waves. Stas Chirkov, founder and CEO, has worked in the beauty industry over the last 15 years. He began exploring the benefits of natural ingredients. "I specialized in developing beauty products from formula creation to packaging design," Chirkov says. "I was researching different ingredients and formulation technologies within the skin care category and truly loved bringing creative concepts to life. The beauty industry is very competitive, so I loved creating new innovative products."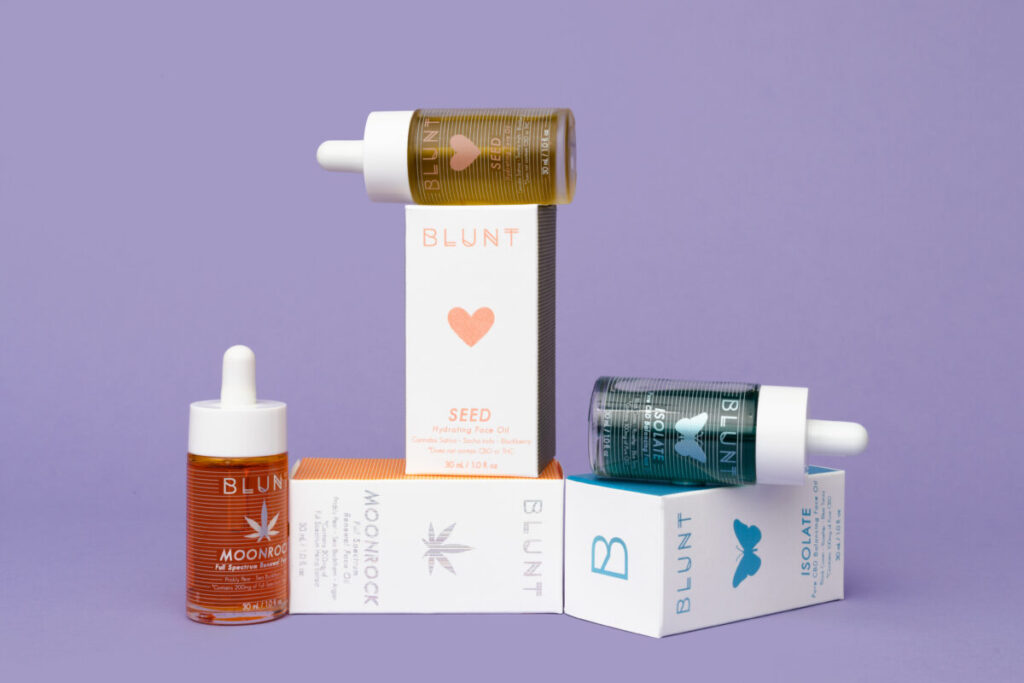 Among that innovation was introducing CBD into products. According to a study in the Journal of Dermatologic Science published in 2007 on the effects of CBD on psoriasis, cannabinoids from cannabis are anti-inflammatory and can inhibit the growth of tumor-forming cells. Cannabinoid (CB) receptors are present in human skin and can inhibit growth of keratinocytes (skin cells that produces keratin and that play a role in psoriasis). The findings concluded that cannabinoids may have a therapeutic value in the treatment of psoriasis.
An article published this past November in Business Wire showed that North American CBD skin care market is anticipated to rise with a CAGR of 21.30 percent from 2019 to 2028. Clearly the last 15 years has drastically changed what we know about CBD. "It is likely that there are a lot more benefits obtained by using serums or oils containing cannabidiol," according to the firm researchandmarket.com, which is seeing a high demand for CBD products. "Owing to the anti-inflammatory, antioxidant properties of CBD, it is used in topical treatments for relieving dryness and inflammation. Also, it is being investigated whether CBD can be used by those with sensitive skin."
I decided to take a transparent approach when creating Blunt Skincare products," Chirkov says.
The company offers three different-hemp derived ingredients that have completely unique skin benefits: hemp seed oil, Isolated CBD and full-spectrum hemp extract (rich in CBD but also contains the full plant profile of phytocannabinoids.  Determined to explore the benefits and science behind utilizing in skincare, Chirkov started to experiment. "We use hemp seed oil to address skin barrier issues to help with hydration of the skin. CBD is used in Blunt skin care formulas to balance acne-prone skin and works by reducing the production of sebum and inflammation. And we use the full-spectrum extract for its anti-oxidant and anti-inflammatory benefits, which can be useful to treating dryness and free radical damage."
"To maximize the effect of each formula, I included potent botanical extracts I have researched during my career. To name a few, we use ingredients such as prickly pear, sacha inchi, and sea buckthorn, all known to be very beneficial for all skin types." Derived from the cactus, prickly pear is a wondrous age-defying ingredient known to improve the texture and tone of your complexion. It's used in a range of products in the market due to its soothing properties, making it ideal for acne-prone, dry, sensitive, or inflamed skin. Sashi inchi (a perennial plant in the family Euphorbiaceae that has small trichomes on its leaves) is utilized for its healing properties against free radicals and fine lines and wrinkles. It boosts collagen production and reduces the appearance of enlarged pores. Sea buckthorn (Hippophae rhamnoides) is used for skin conditions and to reduce swelling (inflammation).
All of our products are sustainably made in Los Angeles and triple tested for integrity of cannabinoids," Chirkov says.
"We partnered with Encore Labs in Pasadena to make sure each bottle of Blunt Skincare contains the right amount of CBD. We also work with Pacobond to create our beautiful box packaging." The packaging is simple, yet youthful, lively, and geared toward a millennial audience in terms of its style and design. Its target demographic is both women and men passionate about plant-based skin care and interested in cannabis-based products. "I wanted to create a brand that celebrates ingredients and the cannabis plant. Our packaging was inspired by vibrant colors of botanicals (we do not use any dyes or fragrances) and was made to be recyclable and sustainable. Our branding is our inclusive community—colorful, happy, and free of stigma."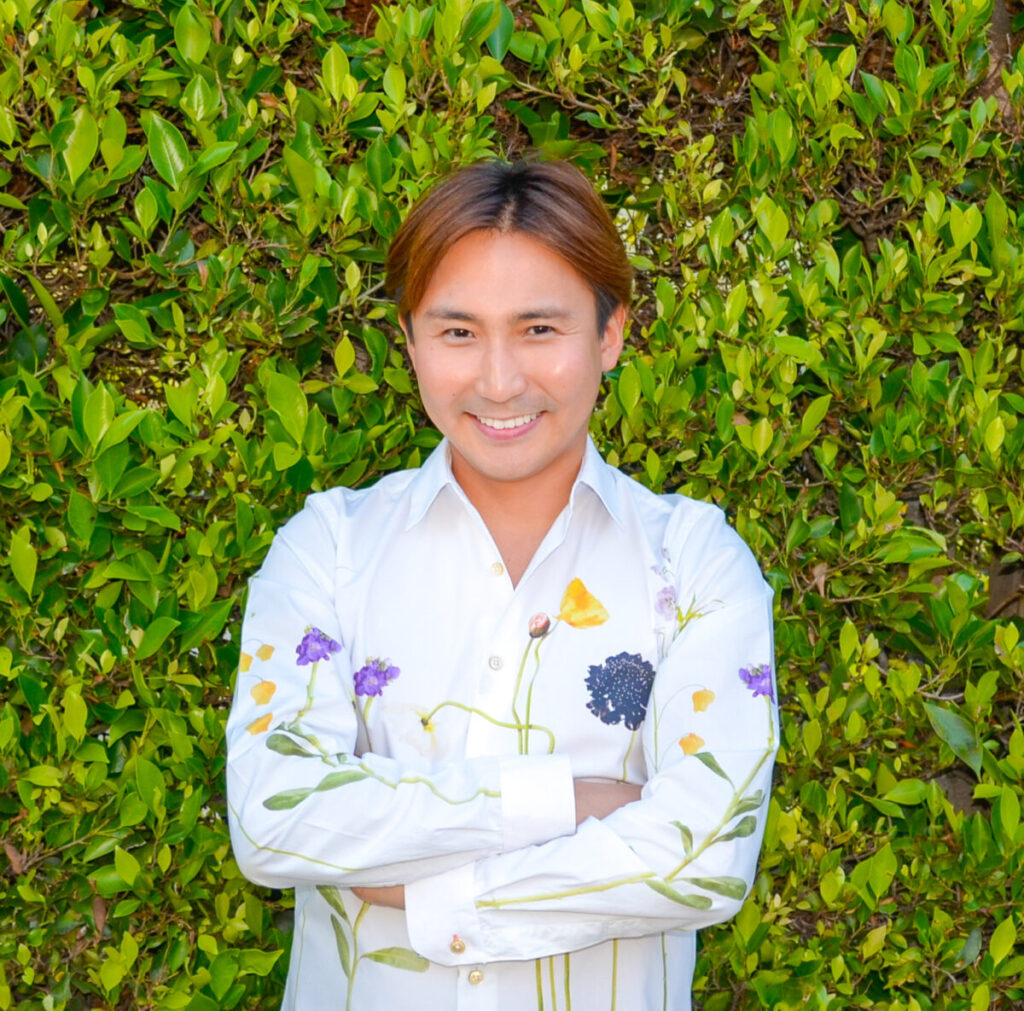 Like for many start-ups, 2020 proved challenging. "The biggest challenge for us was adjusting to work-from-home and moving all communications to virtual meetings. As the founder of a start-up, I find it very important to have a one-on-one connection with our customers so we quickly adapted to communicate with our customers through social media or emails." Adaptability is the name of the pandemic game, and it's how so many businesses will survive. "I have to say this year has been tough on many of us, and I'm thrilled to bring the built resilience into the year ahead. Through all of the challenges, we were able to bring in our new trial size program exclusively on bluntskincare.com, where our customers get to try cannabis skin care for the first time. The program will continue in 2021 and we hope to apply this approach to all of our future products."
When asked about the brand's ultimate message, Chirkov says, "We are your cannabis skin-care specialist. We specialize in different types of cannabis extracts and help you choose the right products that work with your skin. We're transparent about ingredients, dosage, and the sustainability of our products." He adds that he is inspired by people. "When I moved to the United States to pursue an American dream, I was inspired by immigrants who moved miles away from home to find happiness. Now I get inspired by entrepreneurs who make a positive impact on the industries they are in."
The ongoing conversation on the value and benefits of CBD and its derivatives like CBG in skin care can seem exhausting, but it's a young market. That said, science is on the side of CBD because its vastness for proven healing properties. So, is CBD in skin care really worth all the hype? That's still up for debate, but you'll be hard pressed to find someone damning the benefits of CBD on our most critical (and largest) organ, our skin. It's worth trying for yourself.
[separator type="thin"]
Blunt Skincare Product Line
Seed Hydrating Face Oil: Created to assist in the repair of the skin barrier and can be used for all skin types
Isolate Pure CBD Balancing Face Oil: A treatment for blemish-prone or irritated skin
Moonrock Full Spectrum Renewal Face Oil: Made to revitalize the skin with vitamins and antioxidants to protect it from free radical damage and inflammation
Available at bluntskincare.com, Stash Box Beauty, and Naturally Radical.