The International Design Awards (IDA) is a platform of excellence spanning across multiple design disciplines
This year as I viewed the architecture and interior design submissions, it was like a wave of optimism, hope and ingenuity poured over us jurors. I could not believe how thoughtful every design was. The way designers took such a difficult moment in time (pandemic) and used it to create projects that brought life and innovation to the very essence of their vision was truly inspiring. The submissions this year had something incredibly unique versus years passed. It felt like each of them put love into their work. It was evident in the way they valued community, shared spaces, and design that integrated more than just a contemporary slant. It felt deeply personal and beautiful and hopeful. It was an honor to view each and every one.
COVID may have halted a lot of things, but it birthed creativity in ways I've never seen." — Dawn Garcia
Our announcement of the winners came from Budapest, which goes to show once again how globally influenced this Awards really is. As jurors witnessing the thousands of submissions from more than 80 countries, we want to say a huge congratulations to the 2021 International Design Awards (IDA) winners. The 15th edition of the IDA attracted thousands of outstanding submissions from designers around the world who vied for the top prizes in this prestigious award.
Members of the IDA jury commented on the incredibly high standard of design entries across the five Award disciplines – Architecture, Interior, Product, Graphic and Fashion Design.
"We saw a large number of designers reflecting on the current state of the world including the the pandemic, social distancing, sustainability, climate change and circular economies were clearly evident. The jury had an enormous task in selecting the winners from some truly outstanding design submissions.
The IDA has always been about seeking out truly visionary designers showcasing creativity and innovation. " commented Jill Grinda, VP Marketing and Business Development for the IDA.
In the words of Jury member Freddy Curiel, Founder and Creative Director, Lapis Bureau, "It has been such a great breath of fresh air to see that despite the difficult times of this pandemic, our creative industry has been able to produce such high quality and amazing works, especially envisioning a brighter future!"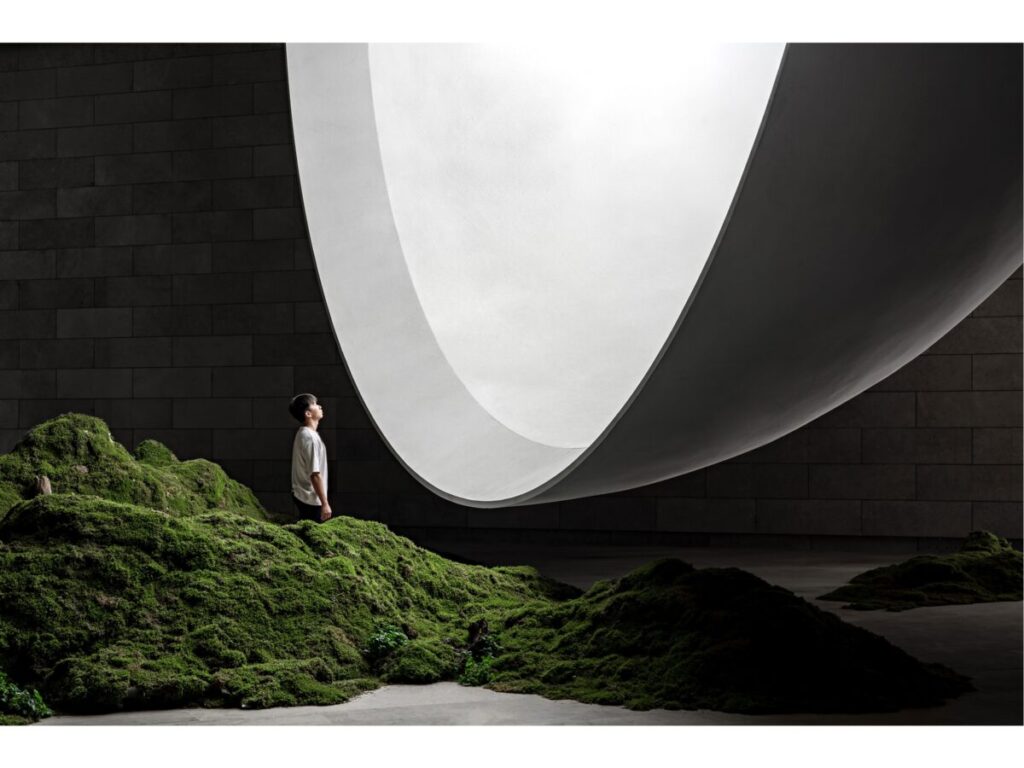 The Hometown Moon
Company SYN Architects
Lead Designers Zou Yingxi
Design Team Liu Yuan, Jin Nan
Project Location Tai'an, China
Client Taian Lushang Jiunvfeng Rural Revitalization Co., Ltd.
Credits Photo by Zheng Yan
Prize(s) Architectural Design of the Year
Syn Architects takes advantage of the materials available in the area to adopt a limited intervention approach. The strategy consists of widening the base of the valley before erecting the building. It also preserves the original spillway to help prevent natural disasters. The foundations are dug according to the calculated diameter of the moon and the space desired. Furthermore, the rocky and mossy walls of the mountain remain untouched as a natural limit to the project. In this way, the walls showcase the struggle between man and nature while further participating in the aesthetic concept.
[columns_row width="half"] [column]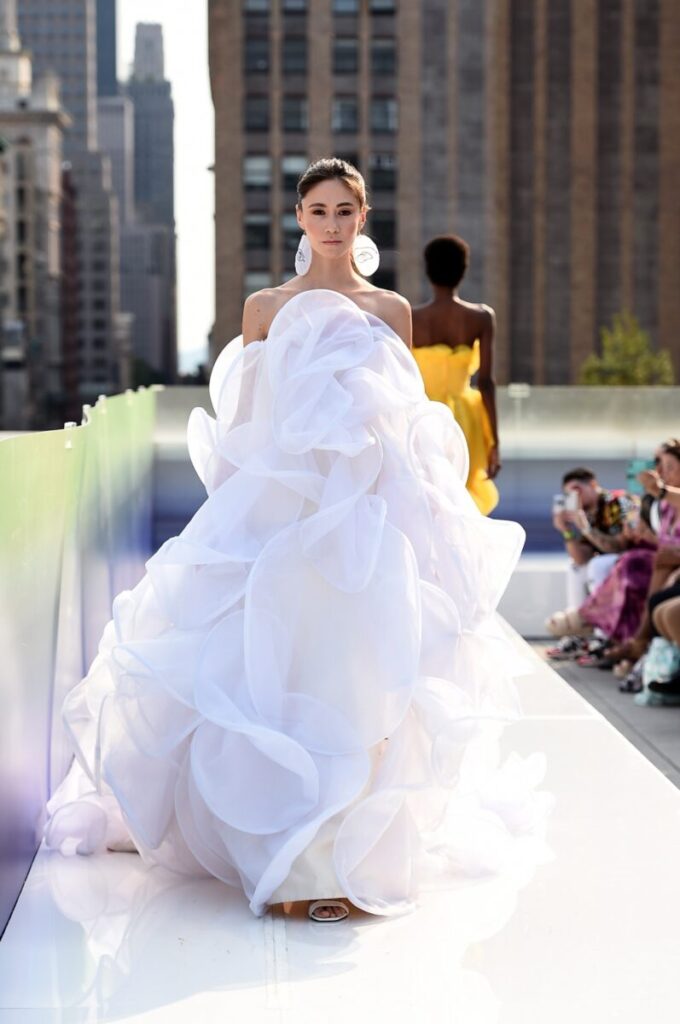 [/column] [column]
[/column] [/columns_row]
mul·ti·po·lar—ex·ist·ence
Company Kyle Denman
Lead Designers Kyle Denman
Prize Fashion Design of the Year
Project Link View
Premiering at NYFW, "mul·ti·po·lar—ex·ist·ence" was inspired by the interconnectivity and the multidimensionality of the human experience. The collection demonstrates the capacity of the human condition and how we as people are interdependent elements whose souls become intertwined through chance and circumstance. It is a conceptual, personal, and poetic vision of humanity; it is both an homage and a criticism of the dissociation and derealization of relationships in our own lives. "mul·ti·po·lar—ex·ist·ence" can best be summarized in just six words: soulmates will always find a way.
Kyle Denman is a designer whose mission is to use his own platform and privilege to create social change, share cultural narratives, and humanize the experiences of underserved communities. Currently, Denman teaches fashion design and art to at-promise youth in Los Angeles, California. Many of his students have experienced trauma, such as trafficking, homelessness, gang violence, incarceration, domestic violence, and substance abuse. Through the lenses of fashion, art, and design, Denman teaches these youth much more—a former student explained that his programming saved her life.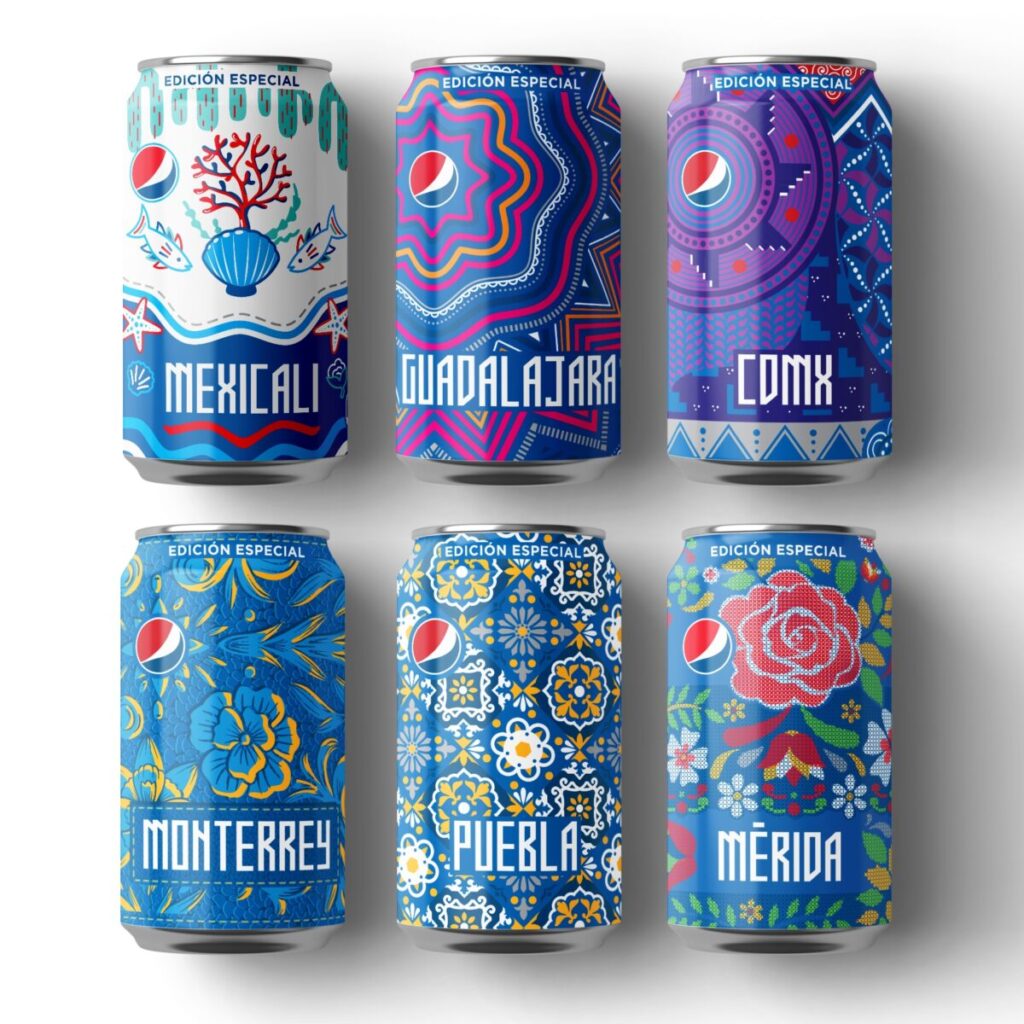 Pepsi Culture Can LTO – Mexico
Company Pepsico Design & Innovation
Lead Designers Pepsico Design Innovation
Client PepsiCo
Prize Graphic Design of the Year
Celebrating the diversity of Latin America is the mantra for the Pepsi Culture Can Series. This limited-edition packaging initiative realized unique, hyperlocal designs all across the globe. For Mexico, we celebrated the rich and vibrant culture of six iconic Mexican cities. Our design solution was to take ethnographic and art history insights to develop contemporary illustrations that are infused with youthful vigor. These six collectible limited-edition cans tell authentic stories from the regions they represent. Stories that connect with folks in a meaningful, emotional way.
[columns_row width="half"] [column]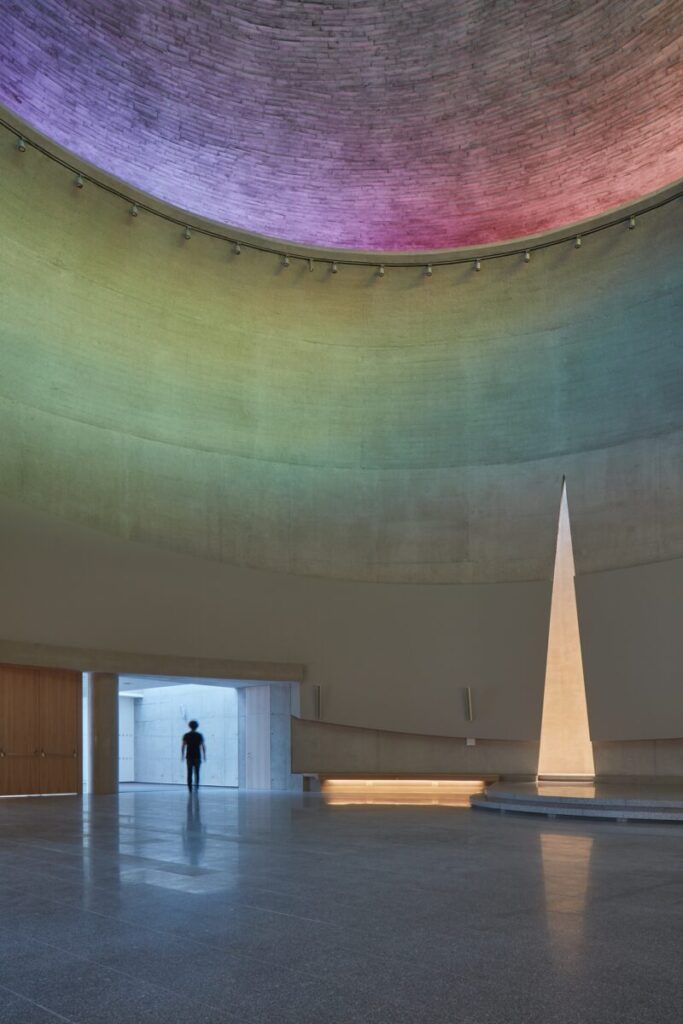 [/column] [column]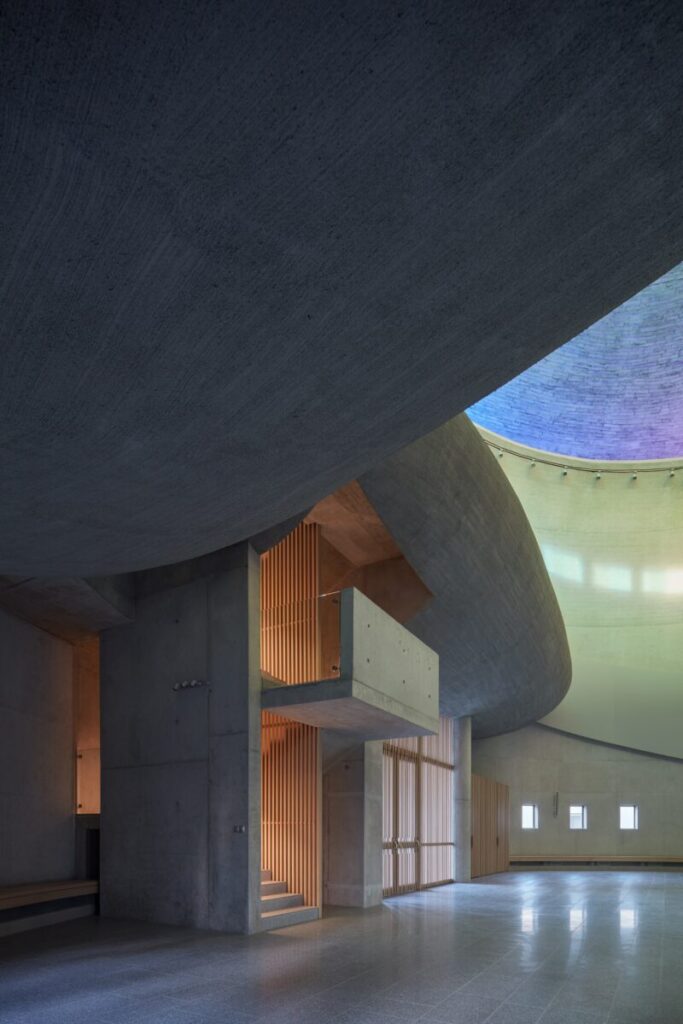 [/column] [/columns_row]
Church of Beatified Restitute
Company Atelier Štěpán s.r.o.
Lead Designers Marek Štěpán
Design Team František Brychta, Vanda Štěpánová, Jan Vodička, Marin KopeckýProject Location Brno – Lesná, Czech Republic
Client Roman Catholic parish Brno-Lesná
Credits photo Boys plays nice, facade drawing Petr Kvíčala
Prize Interior Design of the Year
Project Link View
Interior of the church creates the inner universe, the space for communication with God, simple, focused, pure recollection. It evokes a safe feeling, serenity, undisturbed by the outside world, feeling like in the mother's womb. The soft and austere curves of the building create a dematerialized interior space further formed by light from the upper annular window encircling the church under the roof, depicting a rainbow as a symbol of God's people's covenant with the Lord. The asymmetrical dome is cast into plank landscapes, which resembles a fingerprint, God's finger symbolizing God's touch.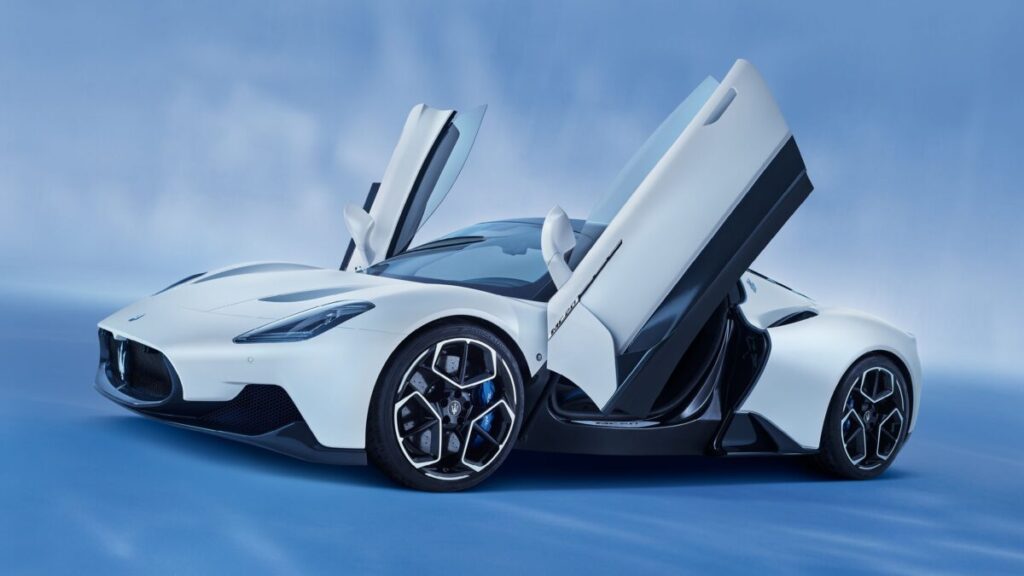 Maserati MC20
Company Maserati S.p.a.
Lead Designers Maserati S.p.a.
Project Location Modena, Italy
Prize Product Design of the Year
Project Link View
Maserati presents MC20, an engineering and styling masterpiece which represents the brand's new era. With the MC20, Maserati returns to the stage of Supercars, combining luxury and performance with the unique Maserati Design. The MC20 is a Maserati with exceptional aerodynamic efficiency. Its pure looks conceal an uncompromisingly sporty soul, with the new 630 horsepower V6 Nettuno engine that delivers 0-100 km/h acceleration in under 2,9"and a top speed over 325 km an hour. A patented, 100% Maserati engine, benefiting from the MTC technology. Conceived, designed and built entirely in-house.
Maserati is an Italian automotive company that started over 100 years ago in a small auto-repair shop by the Maserati brothers. Today, the brand has become a staple worldwide for the production of unique cars with amazing personalities, immediately recognizable anywhere.Representing a benchmark global automotive industry, Maserati has traditionally redefined what makes an Italian sports car in terms of design, performance, comfort, elegance and safety. The Maserati range today is comprised of the Quattroporte, the Ghibli sport sedan, the SUV Levante, and finally the new MC20 super sports car.
Non-Professional WINNERS