Spanish-American Artist Domingo Zapata shares more than just art in the heart of New York City
The sound of cars honking, heels clicking along the pavement. The shoulder-to-shoulder crowds in the heart of the city. Brightly lit marquees announcing that Hamilton has been extended once again. The smell of food carts in Central Park, bodies rushing underground in droves to grab the subway, the chatter of millions of people … that is what New York City used to sound like. And then the pandemic hit—and the streets of one of the most lively cities in the world became desolate, eerily quiet, and all of those people once filling every pocket of every city block holed up inside to wait out what would be one of the longest years of our lives.
It's not presumptuous to say a little city love is exactly what New Yorkers need.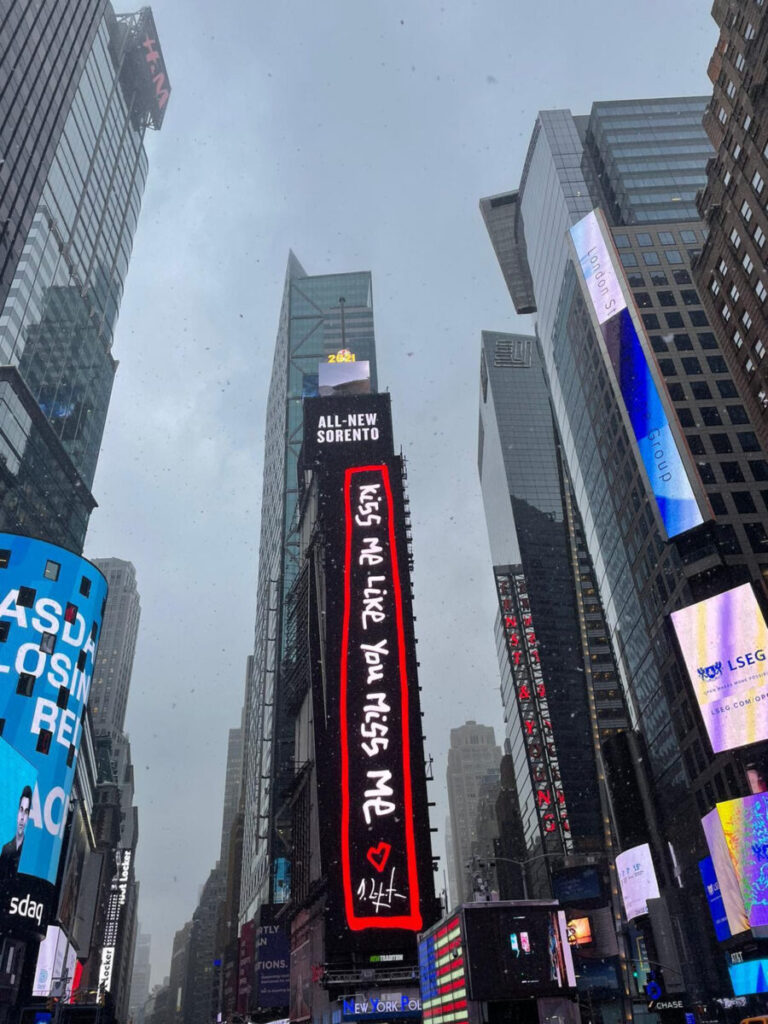 In a city built on its invigorating rapid current of art, fashion, design, pushing boundaries and making no apology for cautioning locals and visitors alike to "take it or leave it", it is such a special place. It's also why so many of us fall in love when we go there, and why talking with artist Domingo Zapata about life, art, love, and his larger than life Times Square art installation is a beautiful way to continue the message of this month's theme: progress and purpose.
After all, what is life if not to spread love and unity through the submersion of interactive art?
That is a question Spanish-American artist Domingo Zapata answers throughout his unique and captivating Times Square digital billboard titled, "I Love You More Than Time", "Kiss Me Like You Miss Me" and his the largest vinyl mural in the history of New York City spanning five stories. In light of the many heavy events that have unfolded this past 14 months, Zapata felt that we could all use a little more uplifting messaging and a whole lot of love—and that is precisely what he accomplishes in this latest installation.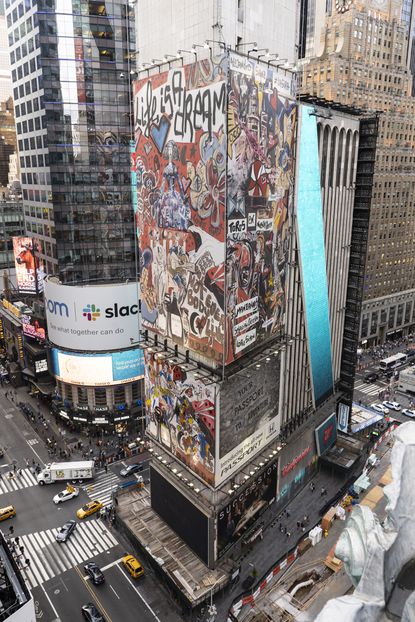 Hailing from Palma de Mallorca, Zapata has gained international recognition for his distinctive and eclectic style, and is self-described as the new Andy Warhol. He's worked with some of the most well-known brands in the world, from Steve Madden to Alice and Olivia, and Zapata has even collaborated with Pope Francis on a mural, but his love for what he does and sharing that with the world surpasses any notoriety he's received.
He's the real deal with the heart and soul creatives need to continue sharing parts of themselves with the awaiting world. Below is our one-on-one discussion.
Growing up, what were some of the elements of your childhood that inspired your creativity? Perhaps even the simplicity and opulence of Palma de Mallorca that exists in the walls, the streets, the people, the food, the music … and inevitably the art.
Growing up in Mallorca has been very important for my career because it is an island full of artists. Some of Spain's most famous artists including Miró, Barceló, and  Bennàssar, have spent time working in Mallorca. Mallorca is without a doubt, a place full of beauty and inspiration, from the turquoise color of the sea to the gorgeous Tramuntana mountains. As an island of service, Mallorca is dedicated to producing beauty, happiness, and great memories to people all over the world. The island has always been an incredible source of inspiration in everything that I do even when I am not there.
In my flamenco and bullfighting series, I incorporated some of my Spanish heritage into my work to share with the world and hopefully inspire others. In terms of music, I grew up loving music and was constantly listening to it. Although I never performed music professionally, it has always been a passion of mine and continues to influence my work today.
[columns_row width="half"] [column]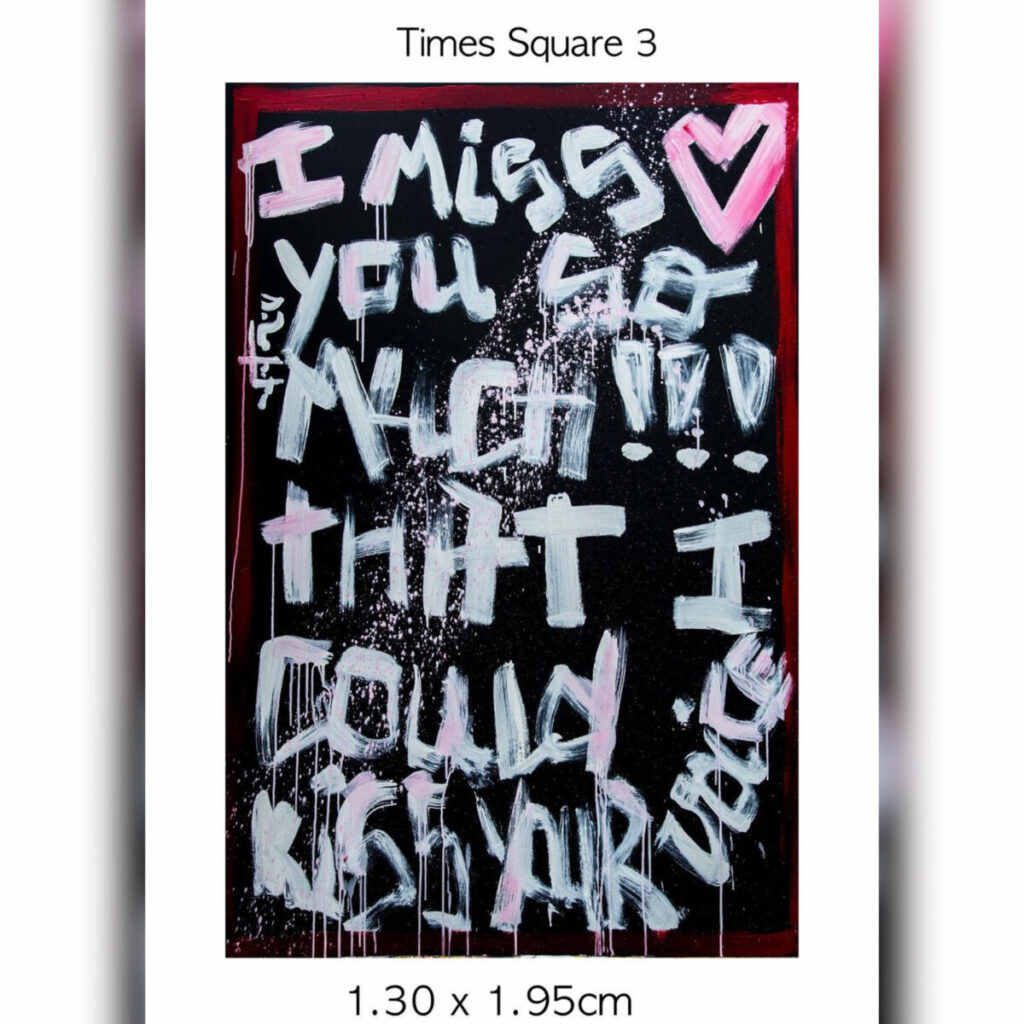 [/column] [column]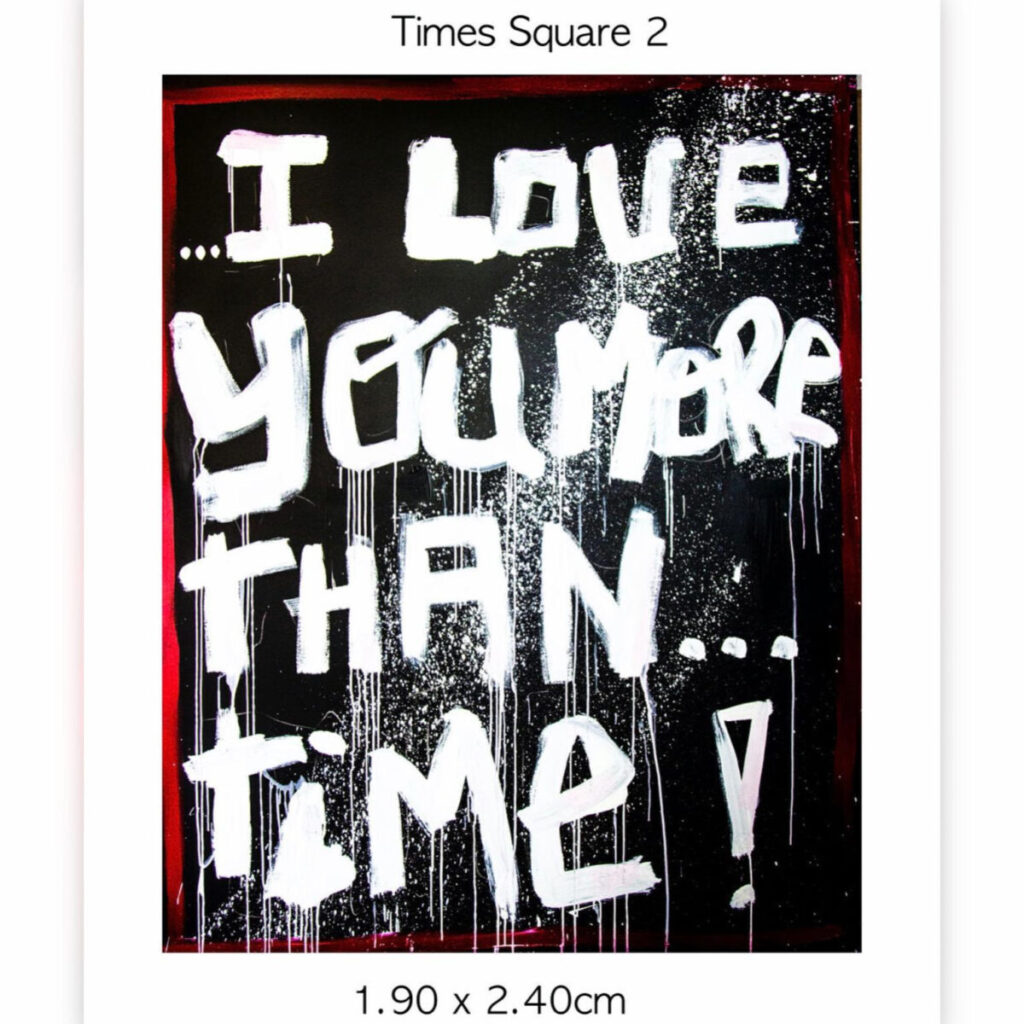 [/column] [/columns_row]
After the global pandemic opened the world's eyes (hopefully) to the value of life and the beauty in simply being present, what does this project mean to you? 
We are living during a time that is confusing for all. Even a year later, we have no idea what the future has in store for us. What we are certain of is the importance of family, love, understanding, and compassion. Another lesson that this past year has taught us is the need to take care of our environment, our oceans, and most importantly, our planet. The world has evolved in so many ways, especially in the last year and it is vital that we remain aware of the planet that we inhabit. We need to take good care of our planet and think about the consequences of our actions.
In Spain, a term that is connected to flamenco, is called el duende. Poet Federico Garcia Lorca described this term as a fairy that lives inside of your soul and evokes art. If you have el duende, you are an artist because you can fully express yourself, bring up memories from the past, and also remain hopeful for the future. El duende is very important to me and I believe it is inside of my soul and enables me to produce art.
Having the opportunity to create one of the largest paintings in the world and the largest mural in the history of New York is incredible. Times Square is such a magical place and being able to express it digitally, this message of hope during the pandemic is very special. My main goal of the mural is to share a little bit of hope and happiness and encourage others to treasure the concept of time.
Time is one of the most valuable assets we all have. You can have everything you want, but if you don't have time, you don't have anything.
I believe we need to slow down and appreciate time, who we love, who loves us, and take life step by step. One of my biggest pieces of advice is to just live your life and be happy with it. I think that's vital and very important for everybody—especially for me—considering the times we are living in right now.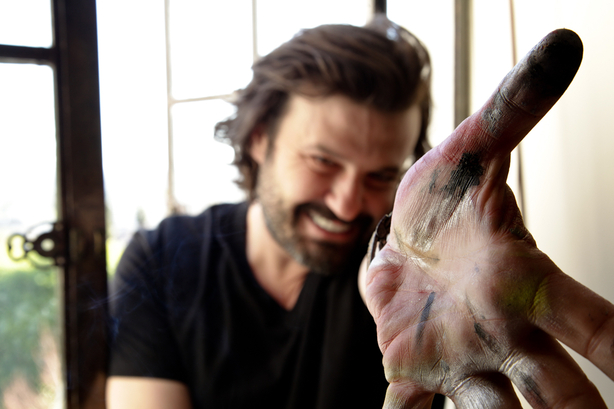 With your various art studios, tell me something unique about each of them?
I enjoy working in my various studios around the world because I like to feel the energy of different places. Just like my work, I have different themes I am working on from pop art to expressivism or abstract. I don't like concentrating on one theme or technique because I like being able to explore and sometimes challenge myself through different techniques or mediums of arts. So, working in different studios forces me to consider working with different tools or materials. In one studio I may be working on a glass piece, in another a painting, or a sculpture in another location. In the end, it's all about expressing myself and challenging myself to approach my work in new and different ways.
As an artist, what is your ultimate hope? 
I believe my duty as an artist is essentially to inspire others to make the world a better place. Although I may not know how to make the world a better place, I can create and share art with others which in turn may inspire them to transform our world into a better place.
Having been compared to the likes of Andy Warhol, the emotion behind your work is uniquely you. What are some of your sources of inspiration?
I think I compare myself to Andy Warhol the most mainly because of my way of living and my connections with other artists and celebrities, not so much our art.  I think my art has more to do with a combination of the classic Spanish art (inspired by Velazquez and Goya) with the New York City movement of the 80's and street/urban art styles. As a Spainard who studied Picasso, and someone who has lived in New York City, I like to fuse these contrasting styles together into my art.
Choose 5 songs that would be on your playlist right now as you answer these questions.
Like my art, these five songs span across different genres and themes.
[separator type="thin"]
In a world so often conflicted with how we navigate forward, Zapata is among the artists making the path forward one of love and possibility. His work is not linear but rather fluid and infinite, embracing multiple mediums, themes, ideas, and inspirations. Regardless of whether he is working with oils, sculpting, or writing, it's his pasión por conectar el amor y la humanidad that makes what he's exhibiting to those open to it so incredibly exhilerating.
And as an aside, listen to his playlist. It should spawn a cinematic revelry of inspiration and playful, empowering, sensual musings.
Visit NYC's Times Square + visit: dzapata.com | @domingozapata
Purchase his book, "The Beautiful Dream of Life"
[columns_row width="half"] [column]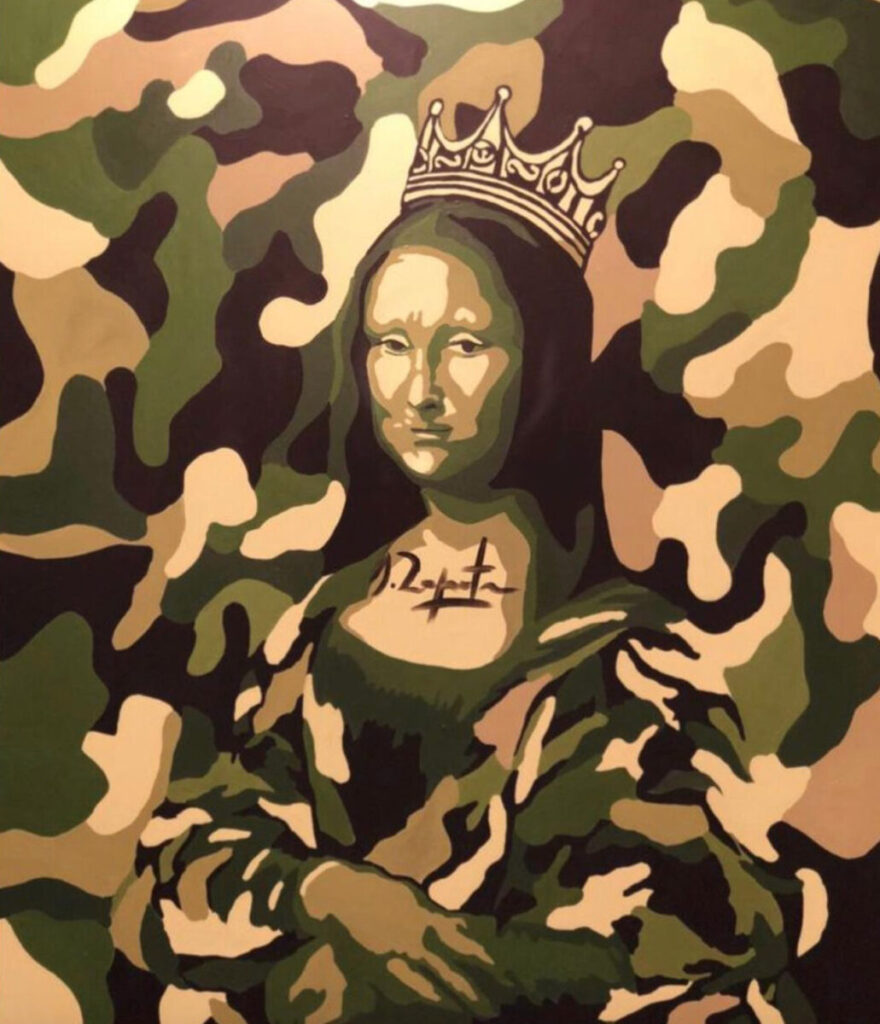 [/column] [column]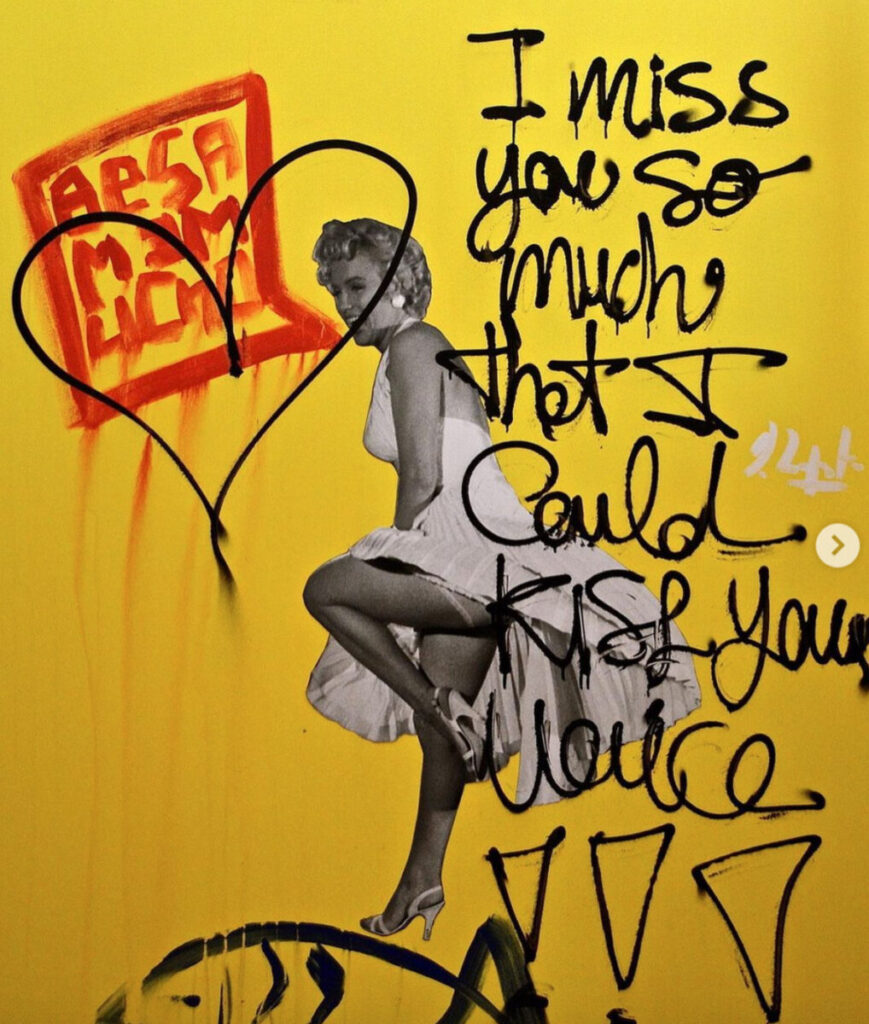 [/column] [/columns_row] [columns_row width="half"] [column]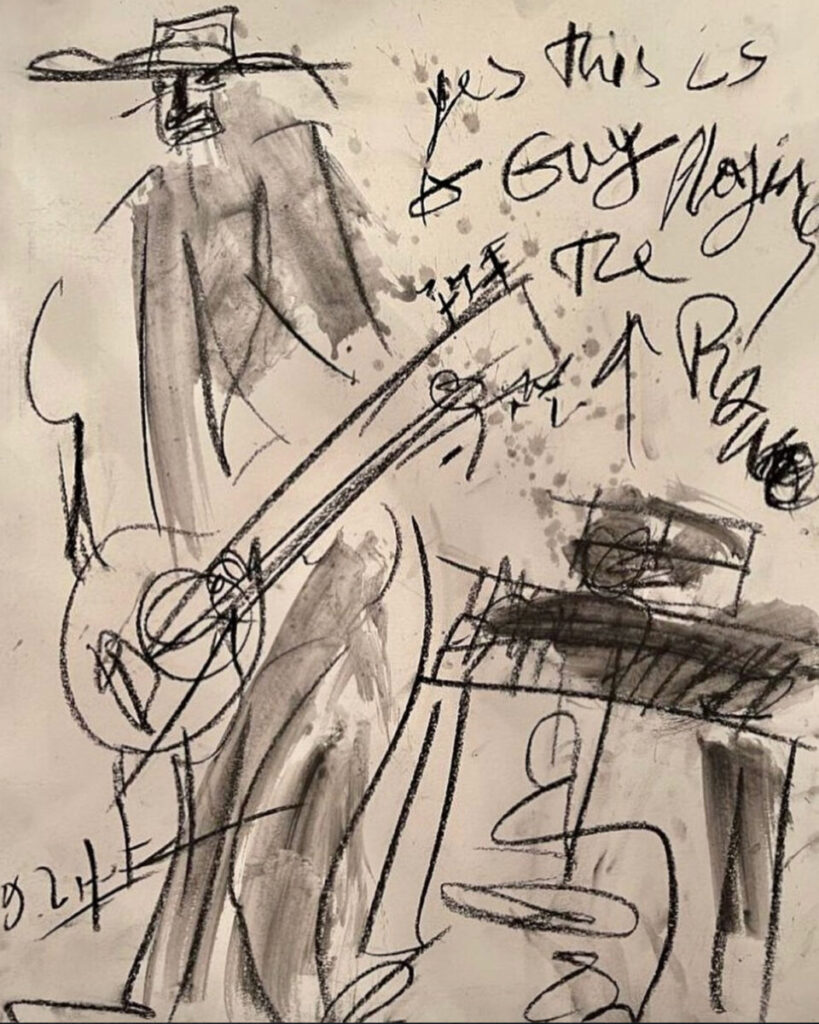 [/column] [column]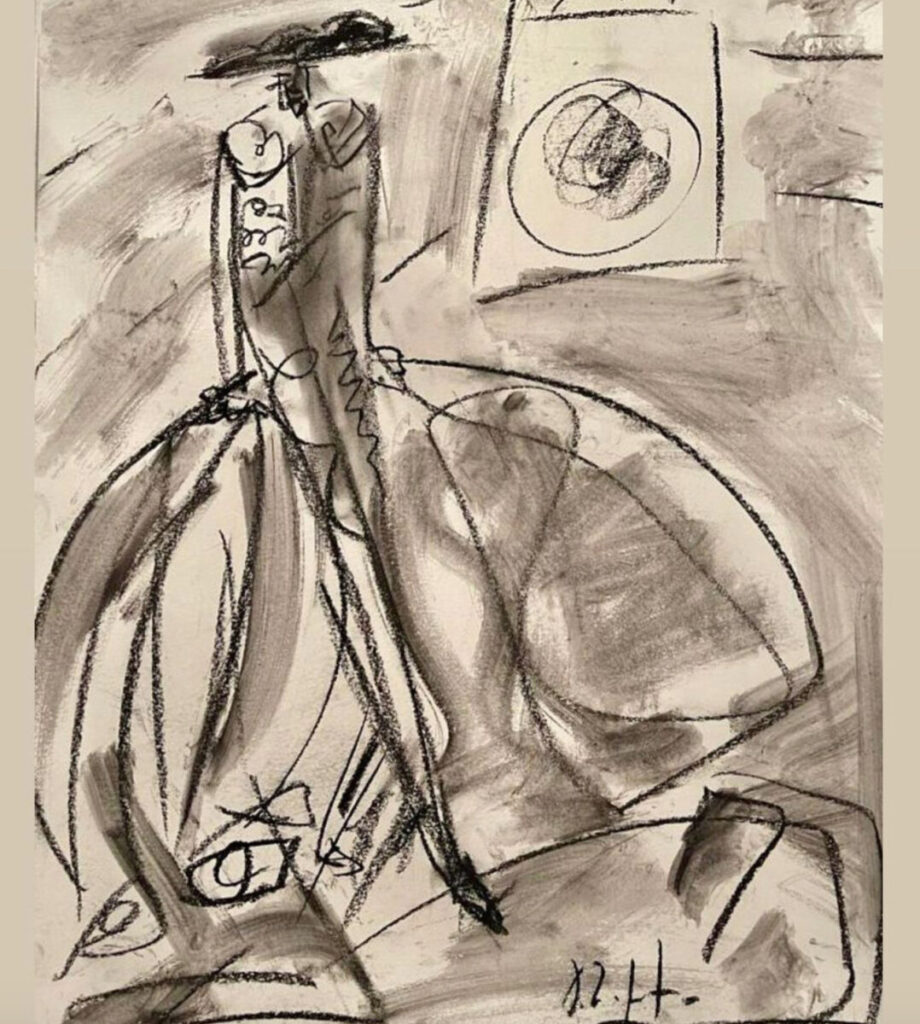 [/column] [/columns_row]