Life Made Easy With Environmentally Friendly Products
From barbecues to mocktail mixes, there is a lot to enjoy.
[dropcap letter="I"]t's been an interesting year and while part of the strangeness is beyond our control, some things like masking up and focusing on our health is definitely high on the priority list of things we can manage. We believe part of focusing on our health is also focusing on the health of the planet and this year, we here at ATOD have made some firm commitments to live
more sustainably
from the products we use to the food we purchase.
In our work life and in our family lives, we want to be part of the solution. Below are the editorial picks for some truly wonderful brands and products that have made our lives a whole lot easier … and the planet, a whole lot happier.
Re(zip)
Environmentally friendly reusable baggies are better for the planet. 
Re(zip) is our go-to environmentally friendly, upcycled silicon baggy to store sandwiches for the kids' lunches, fruit for the road, cut produce to keep fresh and even store home baked cookies (shh, don't tell anyone but we love cookies). These silicon baggies are easy to use, wash, and store and are incredibly good for the planet. You know those plastic baggies you're so used to using? It can take up to 500 years for those bad boys to break down, and even then they don't fully break down. They photo-degrade becoming harmful and toxic to the environment.
Re(zip) is part of the women-owned Blue Avocado family of products designed to last as close to forever as possible. Using FDA approved PEVA (PVC, BPA, and lead-free) materials, this upcycled reusable baggy is ideal for food storage, including being freezer safe. Re(zip) can also be utilized to store travel toiletries safely. The company's pillars of business are practicality, simplicity, compassion, creativity and reusability. All Blue Avocado products are made green, meaning they use recyclable materials to maintain sustainability. A climate conscious company, Blue Avocado's commitment to upcycling materials has also led it to team up with Terracyle.
Terracyle works with over 100 major brands in the US and across the world, utilizing used packaging and products that would have otherwise ended up in landfills, repurposing them in the products the brands it works with create.
[separator type="thin"]

Wild Alaskan Seafood
Sustainably caught, sourced, and served. 
With partners, spouses and kids that are big fans of seafood, one of our biggest concerns is knowing where our seafood comes from and how it's caught and sourced. That's why we as a family—and a magazine—love Wild Alaskan Seafood. Members for the last six months, the quality of seafood for the price is remarkable. From cod to salmon, halibut and wild white fish, the fish tastes like you hope it would. It's clean, not gummy, cleaned flawlessly, well-packaged and the portions are generous. Sourced from Alaska and founded by Arron Kallenberg, Wild Alaskan Company derives from life at sea and three generations of fisherman.
The story of this company is the story of my family, my upbringing and a deep-seated desire to reconnect with myself and with real food.
"For thousands of years, food and community shared a sacred bond. That bond has been broken by the global industrial food system. I started The Wild Alaskan Company because I believe the best way to reconnect with each other and improve our food system is by nurturing a community that demands sustainably-sourced meal options", says Kallenberg.
Membership boxes start at $132 per monthly shipment (12 pieces of fish ranging from six ounces and up). | wildalaskancompany.com
[separator type="thin"]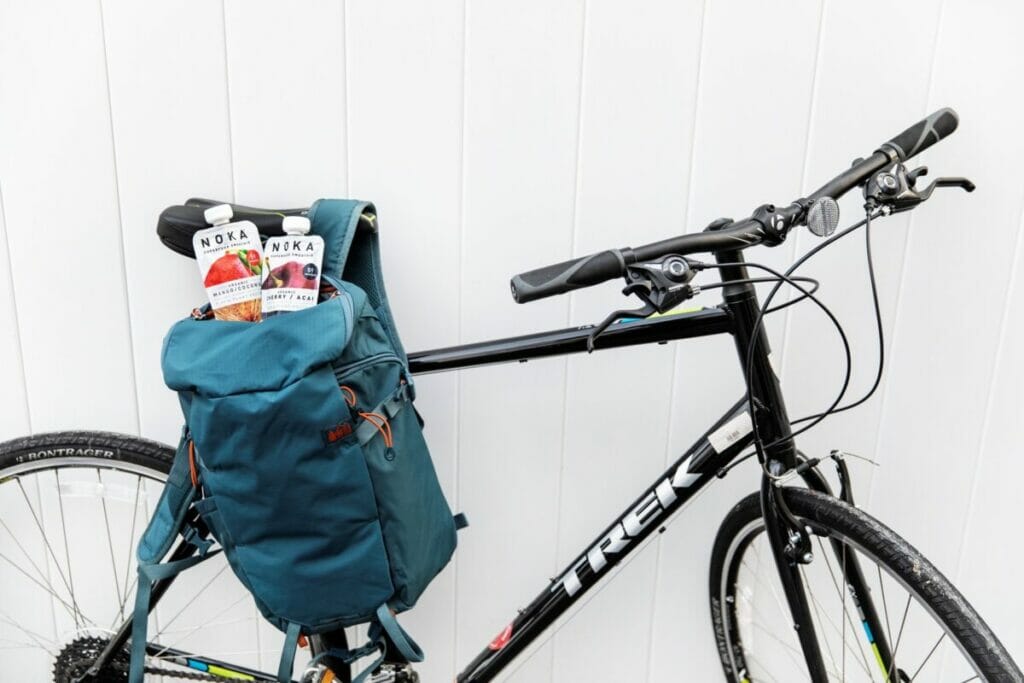 Noka Superfood Smoothies
Superfood Squeezables that are made for adults but are terrific for kids. 
These delicious crushers by Noka are called Superfood Smoothies, and are vegan pouches that may look like the ones you gave your toddler once upon a time. While they aren't technically a smoothie and that is more of a marketing buzzword for the product, they are delicious and ideal for taking on the road, they're also environmentally conscious. Rich with antioxidants, the right fatty proteins, and delicious taste combinations, Noka is a new staple at our house. And the bonus is that the packaging is biodegradable and recyclable.
"At Noka, we believe you can do more with each day when you're fueled by the best ingredients," say founders and friends Adam Steiner and Ryan Werner "We think eating healthy should feel good, taste good, and do good." Noka is the solution to gross, dense protein bars that never seem to taste good (read: taste like cardboard).
Flavor combinations range from blueberry beet and cherry acaito sweet potato goji (mouthful to say, but divine to eat) and strawberry peanut butter, healthy and made with the highest quality sourced ingredients. They're also affordable. With eight different fruit, flax, and plant protein combinations, each pouch has everything you need and want in a grab-n-go organic superfood smoothie with minimal waste and worthy flavor. Each pouch contains 5 to 8 grams of protein with no added sugar.
We love the Bluberry Beet and buy ours from ThriveMarket.com | nokaorganics.com | @nokaorganics
[separator type="thin"] [columns_row width="half"] [column]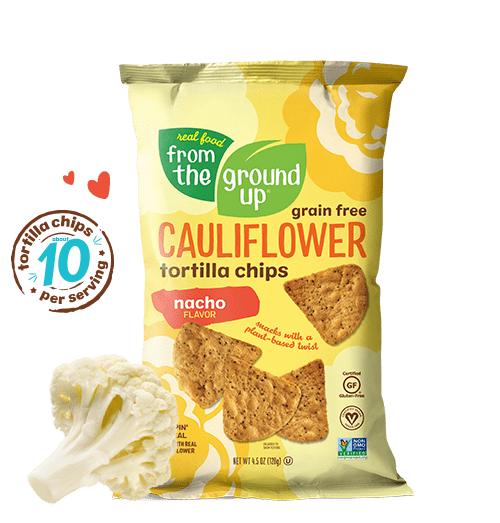 [/column] [column]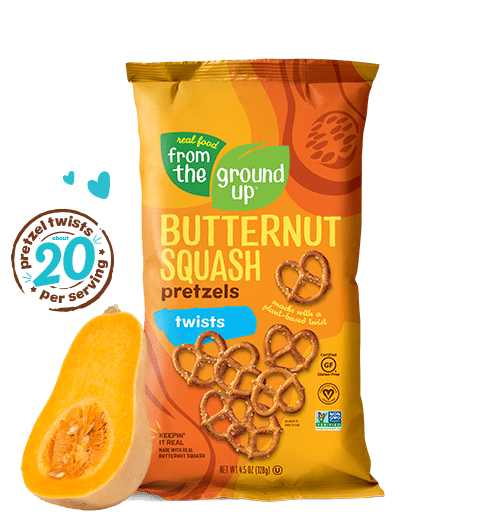 [/column] [/columns_row]
From the Ground Up
Addicted to the cauliflower and butternut squash pretzels.
Plant-based snacks is how some of us here at ATOD eat. Making the choice to cut out all meat and go vegan/vegetarian wasn't the easiest decision, but it's the one that helps lower our carbon footprint. While not everyone in our tribe subscribes to that lifestyle, everyone agreses that From the Ground Up makes the tastiest, most addictive (in a good way) plant-based snacks around. And that is on track with our goal to contribute to the health of our environment.
In 2018, co-founders of Halen Brands, Jason Cohen and Leigh Feuerstein, launched From the Ground Up (FTGU) and their plant-based product line has continued to grow and feed the need for salty goodness—without the guilt. Their brand line uses cauliflower and butternut squash as the primary ingredients for the FTGU pretzels, tortilla chips, crackers, and stalks. We go through these faster than we should, but they are low calorie, filling, and serve as a insatiable alternative to harmful flours. fromthegroundupsnacks.com / thrivemarket.com
[separator type="thin"]
Solo Never Felt So Right
Around the new Solo barbecue is where we spend most of our nights
When you find a brand new company releasing a barbecue you know your partner will swoon over and then find out that their motto is:
We design simple, ingenious outdoor products to help you create good moments that become lasting memories.

— Brothers, Spencer and Jeff Jan, Founders of Solo Stove
You tend to get on board. Brothers Spencer and Jeff Jan have delivered one hell of a great barbecue and all the fixings to go with. The Solo Stove company features grills, camp stoves, firepits, and accompanying accessories, including juniper and oak firewood and charcoal. The charcoal barbecue is incredibly minimalistic, with a patented air design and a grill that cooks perfectly, slow and steady making for vegetables  and meats that are mouthwatering.
With the ability to burn charcoal, wood, and flavor-soaked wood chips, the grill acts as a smoker, mesquite grill, and whatever else you can imagine—and, if you time it right, helps make the perfect s'more. As the winter months make way for spring and summer, the Solo Stove is a must-have. solostove.com | @solostove