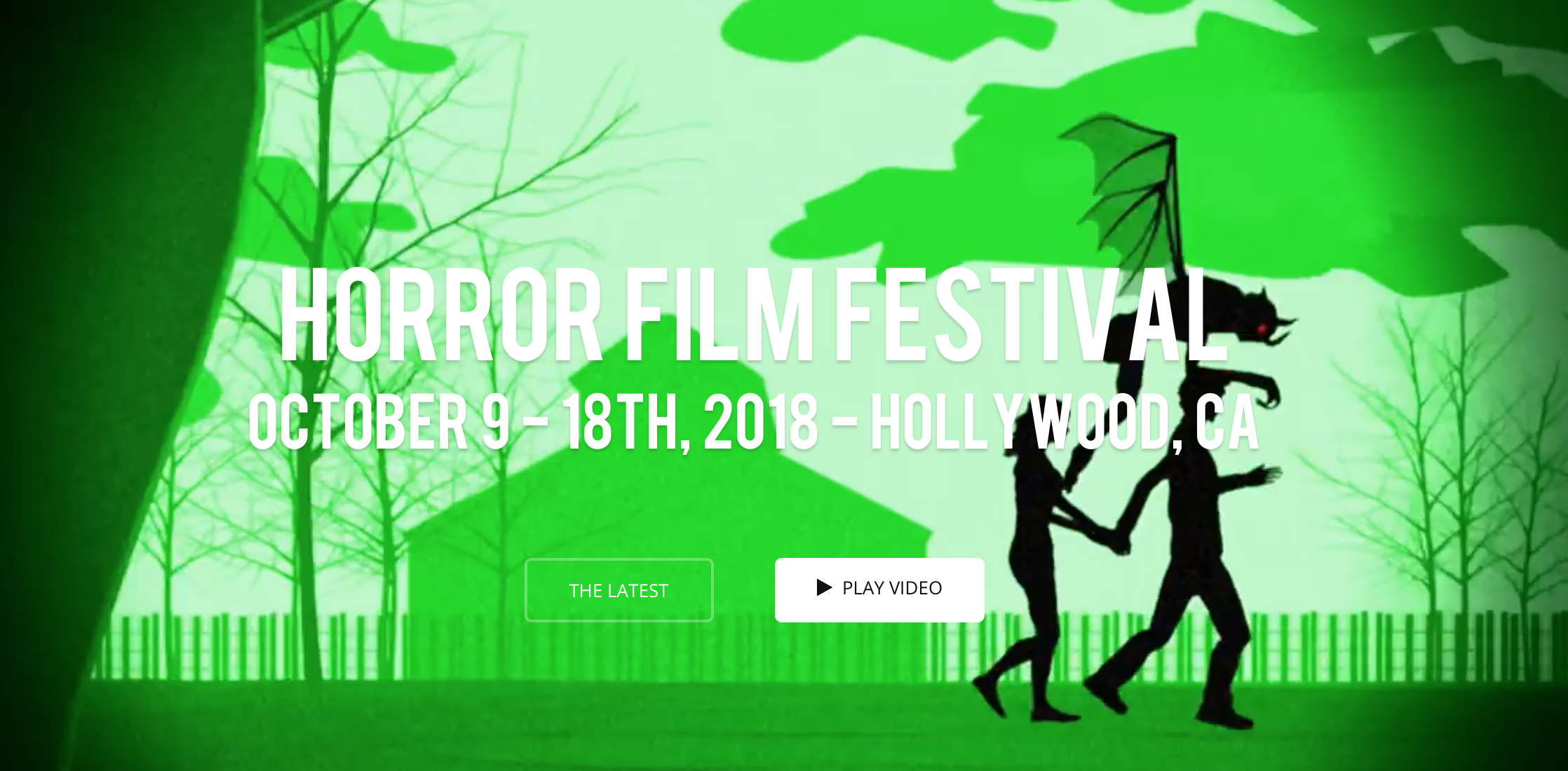 Screamfest 2018
Hooray For Horror
Scream As Loud As You Want
Courtesy of Screamfest 2018
It's showtime at Hollywood & Highland! Film buffs can enjoy a terrifying fright, an animation delight or moving depiction of the human condition at Screamfest October 9-18
Screamfest Horror Film Festival is the largest and longest running horror film festival in the United States. Paranormal Activity was discovered and premiered at the festival in 2007. Some of the largest horror online publications have called it the "Sundance of Horror".
The 2018 Festival will be held at the TCL Chinese 6 Theatres on the 3rd floor of the Hollywood & Highland Center in eclectic Hollywood, California.
Screamfest premieres and showcases new work from American and international independent horror filmmakers. Many of the filmmakers have garnered distribution and representation as a result of the festival. Screamfest launches careers.
Film entries are accepted in the categories of Best Feature, Directing, Cinematography, Editing, Special Effects and Musical Score. In addition, there are special categories for Best Animation, Best Short, Best Documentary and Best Student Film.
Screamfest was formed in August 2001 by film producers Rachel Belofsky and Ross Martin in order to give filmmakers and writers in the horror/sci-fi genres a venue to have their work showcased to people in the industry. We are very proud that the majority of the films showcased now have distribution.
Attending Screamfest? Calm your frazzled nerves with a bite to eat post-show at the below eateries which are offering discounts to those who show their Screamfest pass.
For those attending all three film festivals, Hollywood & Highland's VIP ACCESS card will grant you access to exclusive savings and complimentary items at eighteen of the center's popular eateries, shops and entertainment venues. VIP ACCESS offers include, Dolby Theatre Tour's $5 off each regular ticket; Jinya Ramen Express' complimentary two-piece Crispy Chicken Topping upon purchase of any Ramen order; Quay Australia's 15% off full price sunglasses and accessories; and Cabo Wabo Cantina's free appetizer with the purchase of two entrees; among many others. To pick up a VIP ACCESS card, please stop by the L.A. Visitors Center on Level 2.
Please let me know if you have any opportunity to share these deals with your readers. I am happy to provide additional information or photos if needed.